Pot dispensary owners sue SLO County
January 21, 2016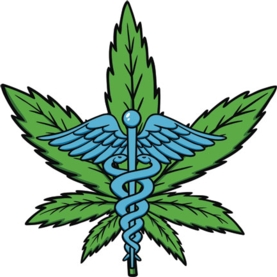 The owners of Ethnobotanica, a nonprofit medical marijuana delivery service, have sued San Luis Obispo County over the board of supervisors decision to reject a proposed brick and mortar dispensary in Nipomo.
San Luis Obispo attorney Babak Nacify filed a lawsuit on Jan. 4 on behalf of Ryan Booker and Stephanie Kiel, who co-own Ethnobotanica. Booker has maintained a leadership role with the nonprofit, despite having his lengthy criminal history come to light.
The lawsuit claims the county abused its discretion because the denial of the project was not supported by substantial evidence. Rather, three supervisors voted to deny the dispensary based on vague and generalized concerns, the suit states.
On Nov. 3, the board voted 3-2 against a proposal to open a 2,500-square foot medical marijuana dispensary near the Santa Barbara County line.
Supervisors Bruce Gibson and Adam Hill cast the two votes in favor of the dispensary. They argued the applicant could file a costly lawsuit if the board turned down the proposal.
Supervisors Debbie Arnold, Lynn Compton and Frank Mecham voted against the dispensary proposal. They cited crime and traffic concerns.
Additionally, both SLO County Sheriff Ian Parkinson and District Attorney Dan Dow spoke at the November meeting in opposition to the planned dispensary. Parkinson said the response time to the location would not be good because it is on the outskirts of the county.
SLO County has an ordinance that allows medical marijuana dispensaries under certain conditions. However, county supervisors have rejected all four dispensary proposals that have come before the board since the adoption of the ordinance.