Burger King employee crashes car through entrance
February 1, 2016
Following an alleged prank call at the Morro Bay Burger King on Saturday evening, a restaurant employee crashed his car through the front entrance and then crashed into part of the drive through.
Employees claim they began breaking out restaurant windows after receiving the prank call from a person who said there was a gas leak at the Burger King. Employees then broke out more than a dozen windows and one employee crashed his dodge through the front doors, allegedly to provide ventilation.
Brian Jagger was driving by and caught part of the action on video.
.

"Holy crap, I just watched a team of Burger King employees wreak havoc on the Burger King in Morro Bay," Jagger wrote on Facebook. "Right when I rolled up, they had just finished busting all of the windows out and the guy in the white dodge had just smashed it it through the front doors."
The Morro Bay public safety team, including both the police and fire departments, responded to the possible gas leak. However, upon arrival, fire fighters found the damage to the facility but no gas leak.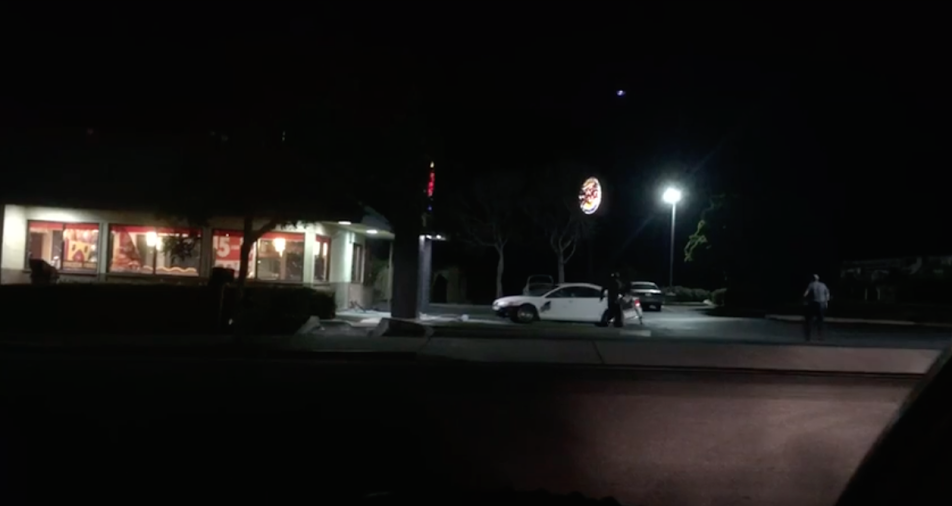 Get breaking news, like CCN on Facebook.