Los Osos needs to dump Wallace and Seitz
February 29, 2016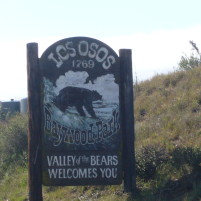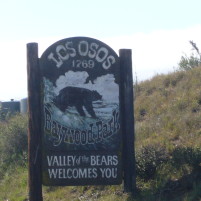 OPINION by TOM SALMON
At the most recent Los Osos Community Services District meeting, an adhoc committee was appointed for two board members to look at the problems with their contract employees, mainly Mike Seitz, district counsel. and John Wallace and Rob Miller of Wallace Engineering.
Remember, Wallace was just placed in front of the San Luis Obispo County District Attorney for malfeasance. Logic would require due diligence to determine possible malfeasance in Los Osos.
I hope that this means that the district is finally going to do performance reviews of these positions, as the contracts call for. It is also time, that after decades in these positions, we get the best and most honest expense for our tax dollars. Something that hasn't happened for over 15 years.
The most egregious relationship the district maintains is that with Shipsey & Seitz, the district's legal counsel. The contract is stale, last visited in 2009, and even though Mike Seitz' hourly billing rate is lower than most legal counsel's around the county, he is a billing machine, racking up hours for things he shouldn't be, making work for himself and absent when he should be available — triggering more legal expense.
The most costly example of late was when the Kivley embezzlement was brought to the attention of the board. Seitz was on vacation, leaving the board with no back up counsel in a critical time of need.
The 2009 Seitz contract is with the older brother, Jon Seitz, with Mike designated as "Deputy District Counsel". Jon passed away nearly three years ago. Mike has moved into the primary role as legal counsel, yet has no deputy for the district to rely on. While Seitz was professionally absent, Kivley was at play, literally, wasting district time playing online video games and taking unauthorized administrative leave. In my opinion this is tantamount to theft.
Once he returned Seitz encouraged the board to seek an independent investigator to find what the public had already revealed. Dragging out the firing process far too long and costing the district and favoring both Seitz and Kivley's side of the ledger. Between the two, the whole fiasco has cost the community upwards of $50,000 in legal gyrations, not too mention the untold collateral damage left in its wake.
I have often brought up the point that Seitz and Wallace Group both worked for the South County Sanitation District and should be removed from Los Osos. Staying in one position for decades, "milking the tax cow" doesn't leave Los Osos in a very healthy place.
South County is doubling their sewer rates to cover the damage caused by the Wallace and Seitz decades. Los Osos has doubled its water rates and is still out spending its revenue, no thanks to advice of Seitz and Wallace.
Today, the Los Osos CSD is already operating in deficit. As of October, with the courts ruling on the Los Osos Groundwater Basin Plan, it's now facing costs associated with the Basin Management Committee. The writing is on the wall; only tax increases and water rate increases can save them.
Mike Wright personally has signed hundreds of these very "shady" invoices, for both Seitz and Wallace. This is cronyism, for friendship and possibly personal gain. This must be investigated, now.
Finally, don't forget, the county is wanting us to hook up to the sewer and those costs (some $165 per month worth) will be on your bi-annual property tax bill. Seitz and Wallace must be removed immediately or they will be involved in destroying our community.
My opinion remains the same, dissolution is the solution.