Pedestrian killed by train identified as Cal Poly student
February 18, 2016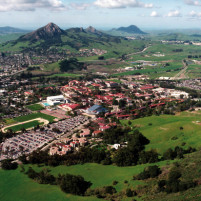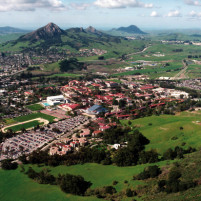 San Luis Obispo police have identified 22-year-old Cal Poly student Thomas Tilton Stone as the man who was struck and killed by a train on Tuesday evening. Stone's death appears to be an accident.
Around 5 p.m., Stone was walking on Foothill Boulevard near California Boulevard when he was hit by a north bound Amtrak passenger train. Stone was later pronounced dead at a local hospital.
Witnesses said Stone was wearing ear-buds and looking down at his cell phone as he walked into the path of the train. Stone walked past the crossing arms, which had come down, and he did not respond to the train's horn, according to the San Luis Obispo Police Department.
Police say there is nothing to indicate Stone's death was intentional or suspicious in nature. An investigation is ongoing, though, and investigators are asking anyone who may have witnessed the incident to contact the police department.
Stone was a senior business major from Vallejo. He was the third person and the second Cal Poly student to be struck and killed by a train in San Luis Obispo since the beginning of the year.
Two pedestrians were also struck and killed by trains in Santa Barbara County last month. The death of the other Cal Poly student who was hit by a train was ruled a suicide.
A memorial for Stone is scheduled for Friday at 4 p.m. at the University Union.