Should SLO ban water bottles?
February 3, 2016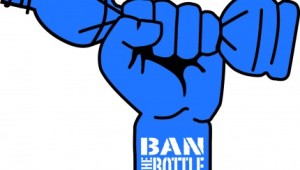 At the request of local environmental activists, the San Luis Obispo City Council voted to place  banning the sale of single-use water bottles at city events on an upcoming agenda.
The council voted 4-1 to direct staff to craft the ordinance. Councilmember  Carlyn Christianson cast the lone dissenting vote.
A group of activists requested that the city ban 21-ounce single-use water bottles and place water bottle refill stations at several locations, including parks and downtown.
Councilman John Ashbaugh said the ordinance would probably return to the council in a month or two.
A water bottle ban is not unprecedented. San Francisco adopted a similar ordinance in March 2014.