Cambria widow sues Monsanto over husband's death
March 11, 2016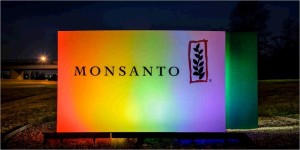 A Cambria woman is suing agrochemical giant Monsanto, alleging a herbicide the company produces killed her husband. [KSBY]
Late last year, Cambria farmer Jack McCall died of Non-Hodgkin lymphoma, a rare and aggressive form of cancer. McCall reportedly used the Monsanto herbicide Roundup on his farm everyday for nearly 30 years.
On Wednesday, McCall's wife, Terri McCall, filed a lawsuit in a federal court in Los Angeles. The lawsuit states the family's dog, which spent his life roaming the farm, also died on lymphoma.
McCall's attorney also points out a number of countries, including France, the Netherlands and Bermuda, have banned or restricted the private and/or commercial sales of Roundup.
The Cambria widow's lawsuit is one of several suits across the country regarding Roundup. Plaintiffs accuse Monsanto of having known for a long time that Roundup's main ingredient, glyphosate, is hazardous to human health.
Monsanto responded with a statement saying the company is sympathetic to anyone experiencing health problems, but claims regarding glyphosate being dangerous are baseless and without merit. The company says glyphosate has a 40-year history of safe use, and no regulatory agency would consider it to be a carcinogen.