Woman plunges 100 feet off Gaviota bridge
March 7, 2016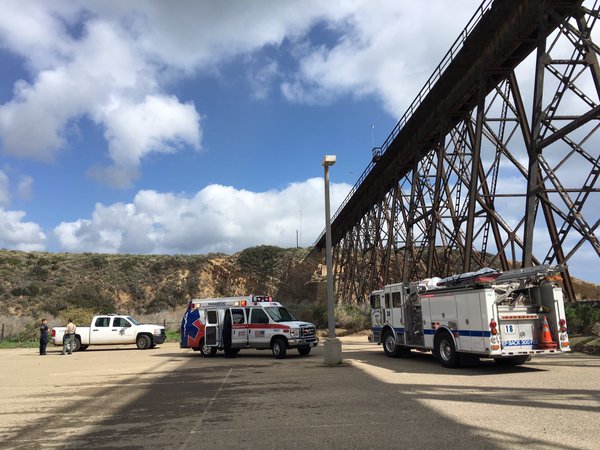 A 56-year-old woman fell 100 feet off of a railroad trestle bridge in Gaviota Sunday afternoon, according to the Santa Barbara County Fire Department.
The woman reportedly survived with moderate to major injuries. A helicopter airlifted her to Cottage Hospital in Santa Barbara.
KCOY reports the woman landed on the beach. Santa Barbara County fire officials described the incident as an accident.