SLO Council approves bonuses for Lichtig and Dietrick
May 4, 2016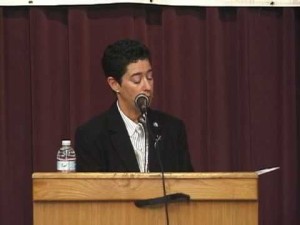 The San Luis Obispo City Council voted 4-1 Tuesday to approve $5,000 retention bonuses for City Manager Katie Lichtig and City Attorney Christine Dietrick. Lichtig has now received bonuses two years in a row, and Dietrick has now received five bonuses or raises in five years.
As in 2015, Councilman Dan Carpenter cast the lone dissenting vote on the bonuses for Lichtig and Dietrick. The other four council members voted in favor of the financial rewards, even though all public comment on the matter — both written an oral — voiced opposition to the bonuses.
City staffers said they proposed $5,000 bonuses for Lichtig and Dietrick based on performance and the average pay of comparable markets in recent years. Residents who criticized the financial rewards said Lichtig and Dietrick are already overpaid.
Lichtig receives a base salary of $230,464, and her total yearly compensation is $321,021. Dietrick's salary is $199,844, and her total compensation is $275,778.
By contrast, both Gov. Jerry Brown and California Attorney General Kamala Harris receive less than $200,000 a year in total compensation.
In 2015, the San Luis Obispo council granted Lichtig a car allowance of $450 a month, or $5,400 annually, and a cash bonus of $7,600. Dietrick received a 7 percent raise that increased her base salary by more than $12,000.
Previously, Dietrick received a 3.5 percent raise in 2012, followed by a 4.5 percent bump in pay in 2013 and a 4.2 percent salary increase in 2014.
Licthtig has received criticism for rising staffing costs, as well as for high turnover of upper-level staff. In the past four years, the city has gone through four finance directors, four city clerks and two police chiefs.