Smoke and mirrors, still in los Osos
May 1, 2016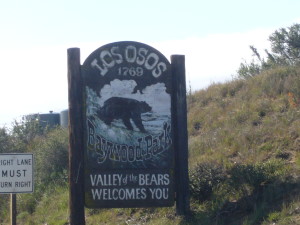 OPINION by TOM SALMON
On April 10, CalCoastNews reported that the Los Osos Community Services District Board had directed their interim General Manager Peter Kampa to "immediately prepare and circulate a request for qualification/request for proposal for general legal counsel Services." To date no such solicitation for services has taken place.
A week later, CalCoastNews reported that Kampa has hired three financial consultants to deal with delinquent and/or missing reports the LOCSD has failed to provide to the Social Security Administration, Internal Revenue Service and the Employment Development Department.
The district better brace itself for fines, penalties and increased expenses associated with terminating the last accountant and hiring competent accountants to accomplish the work that languished under the leadership of directors Mike Wright and Marshal Ochylski, both of whom are up for reelection this fall.
Under Kampa's leadership, the district's new additional accountants are scrambling to prepare the long-overdue 2014-2015 audit. It also appears the district is the subject of a SLO County Grand Jury investigation associated with last years' audit that finally shed the light on the incompetence of General Manager Kathy Kivley, who was given a golden handshake aided by Sietz, on her way out the door in January.
Mike Doyle, who was hired by Kivley but was forced out due to incompetence, left with two months severance pay.
Kampa is currently working as the district's interim general manager until May 31 at $97,000 annually. However, at the board's next meeting Kampa will ask for a new agreement. The terms and conditions of the agreement have not been made public yet, but in staff reports unrelated to the general manger contract Kampa references a 20-hour work week.
Kampa recently signed a five year, 20-hour week, $97,000 annual contract for Lake Don Pedro Community Services District; the community of 3,500 people encompasses portions of La Grange and Coulterville, which overlaps Mariposa and Tuolumne Counties.
Kampa also represents the Lake Don Pedro Community Services District as one of three representatives from the Sierra Network, on the 18 member California Special Districts Association Board of Directors. That Board meets bi-monthly in Sacramento to guide the Association's legislative and member benefit programs.
Kampa is a busy guy; he is also under contract at Saddle Creek Community Services District, a golf resort/vacation home community of less than 1,000 people in Calaveras County for $57,000 annually. His Saddle Creek contract does not specify how many hours a week he is expected to work.
None of the contracts include benefits or retirement.
Clearly Kampa is spread quite thin, he claims to have hired an assistant at his cost, but when you add travel time to and from all these places to his home in Sonora there just doesn't seem to be enough hours in the day to keep the LOCSD priorities in perspective.
Ridding Los Osos of Seitz, is at the top of this long-time community members list. Seitz, allowed Kivley to play casino games on district computers, pad her paycheck with administrative leave time and pursue pet projects like cell towers and new offices. All the while the districts books became tangled like spaghetti and water consumption dropped so low that now the ratepayers are facing even higher rates.
Wright and Ochylski are responsible for these failures. Enabling Kampa to grow his cronyism laden fiefdom doesn't rectify the past and won't cure the future. Mike Wright and Marshall Ochinski have planned these many disasters by their lack of concern for Los Osos.
Los Osos, wake up and smell the sewer, lock the doors and throw away the key.  Elimination is the only solution.
Tom Salmon, is a longtime Los Osos resident with 35 years of expertise in statewide public infrastructure.