Santa Margarita woman killed in crash identified
May 1, 2016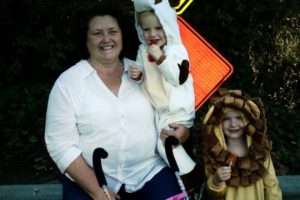 The Santa Margarita woman killed in a head on collision on Highway 58 has been identified as Denise Lyn Fox, 56.
Shortly after 6 p.m., Fox was driving her Toyota sedan eastbound about a half mile outside Santa Margarita when a car driven by Jessica Lea Allred, 23, of San Luis Obispo crossed the double yellow lines and crashed head on into Fox. Fox was pronounced dead at the scene.
Emergency personnel transported Allred, who was suffering from a broken leg and two broken ankles, to Sierra Vista Regional Medical Center. CHP officers then placed Allred under arrest for DUI at the hospital.
At the time of the crash, traffic on Highway 58 was heavy because of attendees leaving the Pozo Stampede concert at the Pozo Saloon. It has not yet been reported if Allred had attended the concert.
Last year, on April 25, Donna Dean Magee, 56, of Templeton died in a single vehicle accident after attending the Pozo Stampede. Shortly after 5 p.m., Magee was driving on Highway 58 when she lost control of her Toyota Tacoma while going around a curve, went off the road and landed 25 feet below in a dry creek bed.
Emergency personnel transported both Magee and her passenger, 44-year-old Jennifer June Molina of Paso Robles, to Sierra Vista Regional Medical Center. Magee later died from her injuries.
A GoFundMe account has been set-up to support Fox's family.
Get links to breaking news, like CCN on Facebook.