A vote for Debbie Peterson is a vote for sustainability
May 14, 2016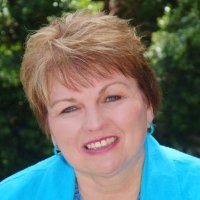 OPINION by SHARON BIDDLE
Debbie Peterson is the perfect choice for San Luis Obispo County District 3 supervisor.
Much of District 3 is located in South County and outlying areas. Time and time again we are offered only candidates who are residents of and long time advocates for the City of San Luis Obispo and big spending special interest groups.
As former Grover Beach Mayor and a long time South County Realtor/Broker, Debbie Peterson will bring informed representation about our issues to county supervisor meetings.
Whether you reside in District 3 or not, be vigilant. All supervisors vote on crucial rulings that affect our daily lives – everything from water availability to county road repair to local land development and more.
I've known Debbie Peterson for 16 years in many roles, as a respected realtor, my mayor, and friend. Most of her critics are current and past employees of entrenched special interest groups like PG&E.
A recent Tribune letter criticized Peterson but failed to reveal that the writer has been employed both by the Tribune and PG&E and enjoys a PG&E pension. Recent news stories report that PG&E employee and current Grover Mayor, John Shoals, intentionally and illegally hid the identities of donors and the amounts of their campaign donations during the Grover Beach mayoral race.
Peterson is a staunch advocate for taxpayers and small business owners. It is she who finally won the prolonged fight against corruption saving the South San Luis Obispo County Sewer District $1 million per year. She enhanced local property values by bringing a bond initiative to a vote to repair crumbling Grover streets. She worked tirelessly to support future local business growth by advocating for our new high speed broadband internet network.
Peterson has an unmatched track record of bringing long-belabored initiatives to speedy fruition. A vote for Peterson is a vote to sustain and improve your quality of life.
Don't allow massive campaign funding by wealthy special interest groups to steal this election.
Sharon Biddle has lived in Grover Beach for 22 years.