Man caught bringing guns, explosives to California gay pride parade
June 13, 2016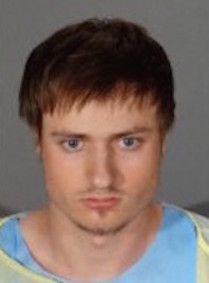 While a mass shooting at a gay nightclub in Orlando Florida was still unfolding, an Indiana man was found to be in possession of guns and explosives near a gay pride parade that was soon to begin in West Hollywood. Police say they found no evidence of a connection between the two events. [CBS News]
Around 2 a.m. Sunday, Florida man Omar Mateen, who reportedly pledge allegiance to ISIS, opened fire in the Orland nightclub. After a standoff of about three hours, officers killed Mateen. The mass shooting left 50 people dead and more than 50 injured.
At about 5 a.m., officers arrested James Wesley Howell, 20, in Santa Monica. Police found Howell parked the wrong way in a white sedan after neighbors reported suspicious behavior on the street.
Officers searched Howell's vehicle and found three assault rifles, high capacity magazines and ammunition. Police also found a 5-gallon bucket with chemicals capable of forming an improvised explosive device.
Howell was planning on attending a gay pride parade held Sunday in West Hollywood. He was parked about seven miles away from the event.
Santa Monica Police Chief Jacqueline Seabrooks initially released a tweet stating Howell told officers who questioned him that he wanted to do harm to the event. Seabrooks later stated the tweet was inaccurate and that Howell only said he was going to the gay pride parade.
Authorities have not disclosed a suspected motive for Howell's actions. The FBI has taken over the investigation.
The gay pride parade took place as scheduled. There was a dramatic increase in security, though.