More SLO County Democrats voted in the primary than Republicans
June 11, 2016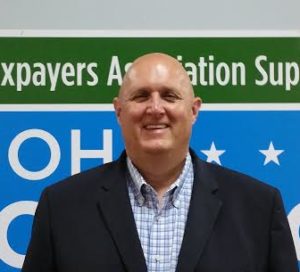 By KAREN VELIE
More than 78 percent of registered Democrats in San Luis Obispo County voted in the California primary compared to a 58.6 percent Republican turnout, according to an election summary report released on Friday. There are 9,524 ballots remaining to be counted.
In San Luis Obispo County, registered Republicans outnumber Democrats 60,751 to 54,850. Nevertheless, 7,293 more Democrats than Republicans voted for a presidential candidate in Tuesday's primary.
It is likely the high Democratic voter turnout impacted several local races.
In the District 1 supervisor race, Peschong took 45.94 percent of the vote and narrowly missed the 50 percent needed to win the District 1 seat in the primary. In a primary election, if no candidate gets over 50 percent of the vote, the top two candidates advance to the general election.
Peschong and Democrat Steve Martin, who received 34.93 percent of the vote, will face each other in a November runoff election. With 5,863 more Republicans in District 1 than Democrats, Peschong is favored to win in the general election.
In the District 3 supervisor race, Democrats outnumbered Republicans by 1,579. Even so, amid allegations of bullying and questions about his cozy relationships with developers, incumbent Supervisor Adam Hill, a Democrat, received only 41.80 percent of the primary election vote and is at risk of losing his seat to Dan Carpenter.
Carpenter, registered decline to state, came in second place with 31.56 percent of the vote followed by Democrat Debbie Peterson with 26.41 percent of the vote.
In the District 5 supervisor race, Republicans outnumbered Democrats by 2,647. And while a recent CCN poll showed District 5 Supervisor Debbie Arnold, a Republican, leading Democrat Eric Michielssen by approximately 20 percent, with low Republican turnout Arnold won the seat in the primary election by only 6.9 percent of the vote.
In the local State Assembly race, the district leans Republican. Nevertheless, Democrat Dawn Ortiz-Legg came in first with 44.6 percent of the vote, followed by Republican Jordan Cunningham with 37.7 percent, Republican Steve LeBard with 14.6 percent and Libertarian Dominic Rubini with 3.1 percent. Ortiz-Legg and Cunningham will face off in November.
While Ortiz-Legg led in the primary, because Lebard split some of the Republican vote and a greater percentage of Republicans are expected to vote in the general election, Cunningham may be favored to win in November.
The 35th State Assembly District consists of all of San Luis Obispo County and much of northern Santa Barbara County, including Santa Maria and Lompoc.
The low Republican voter turnout in San Luis Obispo County has likely contributed to Republican Katcho Achadjian's failure to advance on as a candidate for the 24th District congressional seat. In addition, Katcho's support of a Paso Robles basin water district, which was rejected by 77 percent of voters,  was a factor in increased voter dissatisfaction.
The 24th Congressional District consists of all of San Luis Obispo and Santa Barbara counties and part of Ventura County. Voter registration in the district is 37 percent Democrat, 33 percent Republican and 23 percent decline to state.
Democrat Salud Carbajal is leading with 31.9 percent of the votes and will likely face off with Republican Justin Fareed in November. Fareed trails Carbajal with 20.7 percent of the vote followed by Achadjian at 19.0 percent.
In San Luis Obispo County, Achadjian has 6,463 more votes than Fareed. However, in Santa Barbara County, Fareed leads over Achadjian by 9,196 votes. Overall, Achadjian trails Fareed by 3,020 votes.
Final counts are expected to be completed by the end of June.