Big-rig hits minivan on Highway 46, seven people injured
July 12, 2016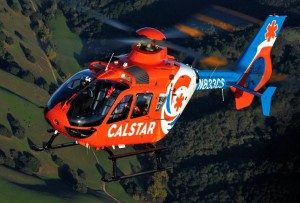 Five people suffered major injuries and two were airlifted to the hospital after a semi-truck collided with a minivan on Highway 46 Tuesday morning. One of the passengers in the minivan was ejected during the collision and another was partially ejected, according to the CHP.
At 3:42 a.m., a 19-year-old Greenfield man was driving a 2012 Peterbilt truck eastbound on Highway 46. For an unknown reason, the driver crossed into the westbound lane and sideswiped a Freightliner tractor trailer.
The man driving the Freightliner pulled over to the shoulder and called 911 to report the collision. But, the man driving the Peterbilt continued eastbound on the highway.
For a second time, the truck driver veered into the westbound lane and collided with a vehicle. This time, the left front of the Peterbilt hit the left front of an oncoming Nissan Quest minivan that was carrying six people.
The minivan came to a rest on the north shoulder of the highway. The semi-truck overturned on the north shoulder and collided with two earth movers that were parked a couple hundred feet north of the roadway.
Emergency responders extricated the driver of the minivan. Five of the six people in the minivan suffered major injuries. One of the passengers suffered minor injuries, as did the truck driver.
Two medical helicopters responded to the scene and airlifted two of the victims to a hospital in Fresno. The other five people involved in the crash were transported by ambulance to Twin Cities Community Hospital or Sierra Vista Regional Medical Center.
Authorities temporarily closed a section of Highway 46 as the helicopters were loading the patients. The highway has since reopened.
An investigation into the crash is ongoing. It is not clear if drugs or alcohol played a factor in the crash.