Masked man with a gun robs SLO Trader Joe's
July 4, 2016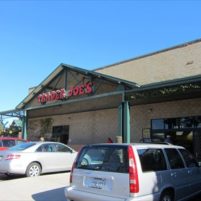 A man robbed the San Luis Obispo Trader Joe's at gunpoint Sunday night. The suspect got away, and police are still searching for him.
At approximately 9:30 p.m., just after the grocery store at 3988 S. Higuera Street had closed, the masked suspect entered through a door that was left partially open, brandished a handgun and demanded money, according to the San Luis Obispo Police Department.
The suspect then fled with an undisclosed amount of cash. Investigators have not identified the getaway car, but they say it may have been a gold sedan.