Pismo Beach man wins property rights battle
July 9, 2016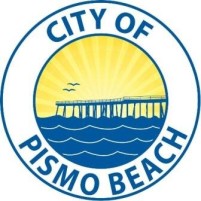 A Pismo Beach man has won a legal victory last month that could impact property owners across the state. A San Luis Obispo County Superior Court judge ordered Pismo Beach to set aside approximately $180,000 in fines levied against a Mike Spangler for refusing to sign a city deed restriction.
In 2002, Mike Spangler purchased a 2.5 acre parcel and built his home on the lot.
Ten years later, the city asked Spangler to sign a deed restriction that would preserve the remaining portions of his property as open space. Spangler refused to sign the agreement.
The city contends the land was classified as open space when Spangler purchased the property, and that Spangler had agreed to the restrictions.
Spangler said he refused to sign the deed because it was overly restrictive. For years, Spangler had been submitting plans to the city seeking to build several additional homes on the property.
In a letter, the city ordered Spangler to withdraw his development plans and sign the deed restriction or face $500 a day in fines. The city also threatened to shut off Spangler's utilities, Spangler said.
After making the threat, the city shut off Spangler's utilities for 14 days and began levying fines.
In response, a judge issued a temporary restraining order that restored water and sewer services to Spangler's home until his legal dispute with the city was resolved.
Last month, Superior Court Judge Dodie Harman ruled that the city of Pismo Beach would have to set aside the fines.
"The city clearly was using its administrative powers, including the shutting off of utilities, to bully Spangler into recording an open-space easement," Harman wrote in her ruling. "In that scenario, the city would have been better off filing an action to compel Spangler's compliance as opposed to resorting to administrative fines. The issuance of an administrative citation and fines did not resolve any of the contested issues."
Harman did not rule on the validity of the deed restrictions. Spangler plans to continue to work towards developing his land.
In January, Spangler filed a federal civil rights suit claiming that the city had violated his rights when it turned off his utilities.