Slower winds help in battling the Soberanes Fire
July 31, 2016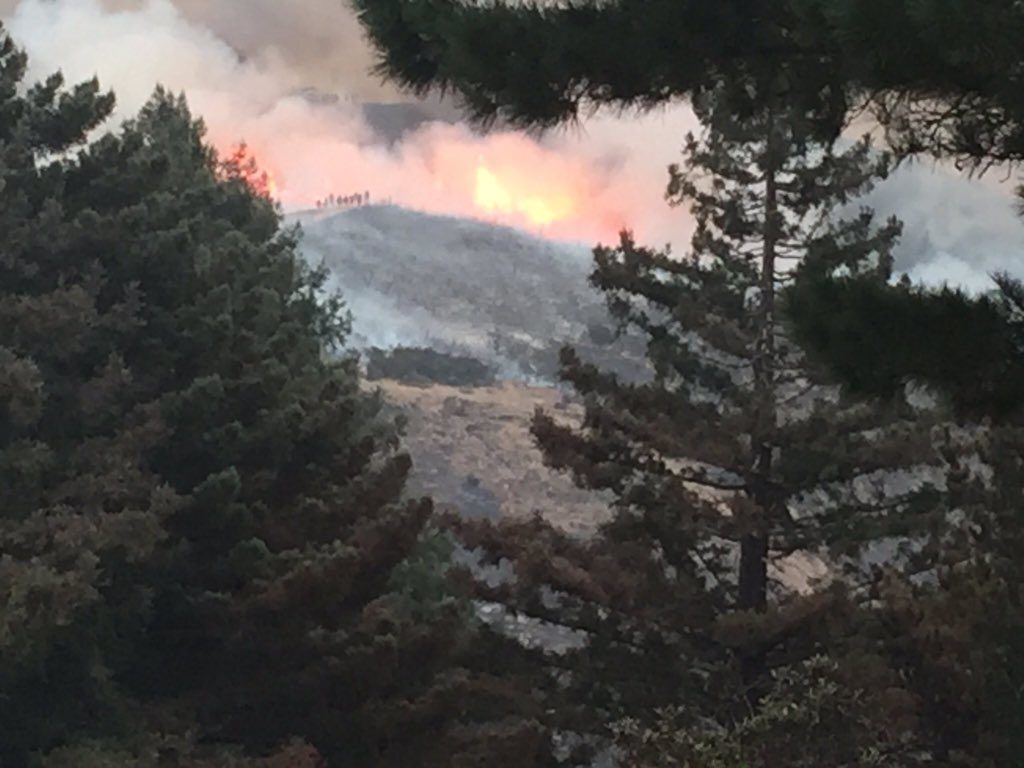 Slower southeastern winds on Sunday are giving firefighters hope of making progress on a wildfire burning near Big Sur, officials said. Crews are currently focusing their efforts on the southeastern flank of the fire.
The blaze, which authorities call the Soberanes Fire, broke out Friday 5 miles south of Garrapata State Park. The blaze has consumed 38,005 acres and destroyed 57 homes and 11 outbuildings. It is 15 percent contained.
On Tuesday, a man hired by a property owner to help battle the flames died when his tractor rolled over.
On Saturday at the Carmel High School auditorium, U.S. Forest Service representatives said that a worst case scenario has them planning for 165,000 acres. Officials do not expect full containment until the end of August.