Chimney fire burns 11,999 acres
August 19, 2016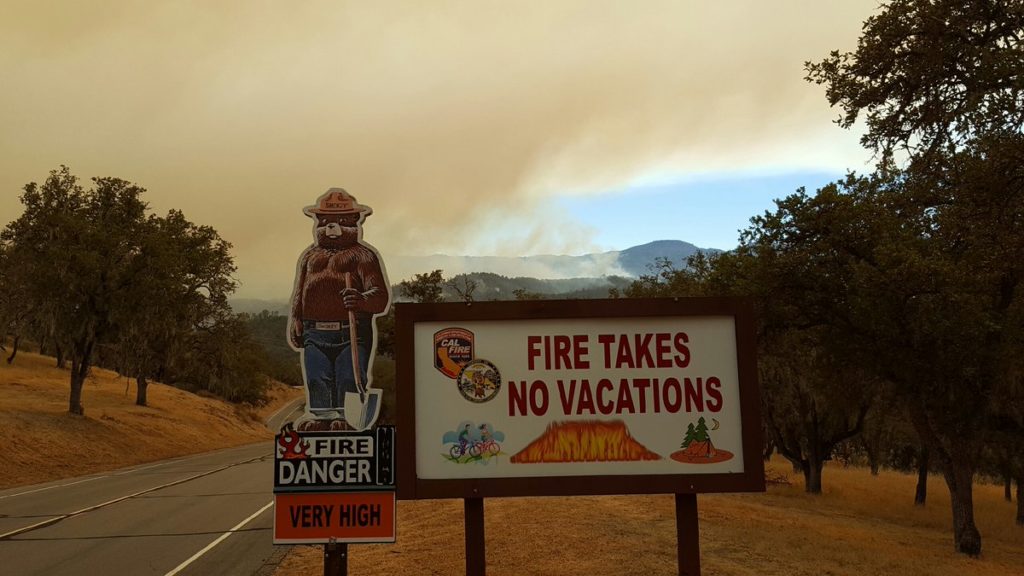 With strong winds on Thursday, the Chimney Fire near Nacimiento Lake grew to 11,999 acres and is 33 percent contained, according to Cal Fire.
While the fire continues to burn in inaccessible rugged terrain, it is currently burning in a less inhabited area. The fire has destroyed 32 homes and 13 other structures and damaged seven buildings.
Strong winds, high temperatures and low humidity are expected to continue Friday afternoon.
A total of 2,559 fire personnel are currently battling the blaze. The cause of the fire remains under investigation.
The fire started Saturday at southwest of Lake Nacimiento in the Running Deer Ranch area.