County employees say whistleblower complaints mishandled
August 27, 2016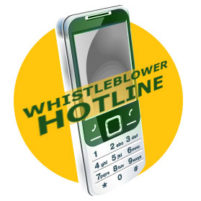 By KAREN VELIE
For years, San Luis Obispo County employees have lodged complaints about missing medications and conditions at the jail that they say endanger inmates and nurses.
More than four years ago, several medical staffers at the county jail began asking County Health Agency Director Jeff Hamm, Health Officer Dr. Penny Borenstein and Division Manager Michelle Shoresman to look into issues regarding a supervisor who they said appeared seriously intoxicated at work, missing inmate medications and staffing inadequacies. The staffers, who have asked to remain unnamed because of fear of retaliation, said their concerns were dismissed.
In addition, the medical staffers said they were ordered not to discuss allegations about a supervisor, Sue Cameron. In June, Cameron was caught on video stealing an inmate's methadone and consuming the drug at work. Cameron was discovered the next day in her home in Cayucos where she suffered an overdose.
About two years ago, several county health department staffers filed complaints with the county's whistleblower hotline. Auditor Controller Jim Erb said complaints were likely sent to the human resources department for an investigation.
Even though the hotline is supposed to be confidential, medical staffers said Cameron was aware of the whistleblower's identities and that later both of the whistleblowers reportedly were forced out of their jobs.
Hamm said that the whistleblower's identities were exposed because at least one of the complainants had provided her name in the complaint and that showed she was not seeking anonymity.
Nurses at the jail said Cameron's recent overdose supports their repeated warnings about issues at the jail. On her last day of work, staffers claim Cameron put herself and the public in danger when she drove to her home in Cayucos while intoxicated on the drugs she had taken at the jail.
Hamm said that the county conducted a thorough investigation of the whistleblower complaints and determined the allegations were unfounded. Even though the prior complaints had been dismissed, the employees could be in trouble for failing to report Cameron's apparent intoxication on June 6. The employees were required to report Cameron's behavior on that day, Hamm said.
The nurses said several years ago Shoresman instructed them not to discuss Cameron's behavior. But, Hamm said, that order was about gossiping and did not relieve them of the requirement to report Cameron's drug use.
As whistleblowers asked for higher staffing levels, the county's inmate death rate in 2014 was more than four times the national average. With an average summer population of 551 prisoners, three men died in the San Luis Obispo County Men's Jail, or .54 percent of inmates, while the nation average is .13 percent, U.S. Department Justice data show.
In two of the cases, jail staffers did not provide medical care for inmates until they were unconscious. One man died from a drug overdose after flailing on a concrete cell floor for more than 20 minutes, according to the coroner's report. Until he stopped moving, deputies offered him no assistance.
A second man died of influenza and a staphylococcus infection four days after he was discovered unconscious in his cell and transported to a local hospital. Jail mates claim he was sick for several days with coughing fits, but did not receive adequate medical care until he was no longer conscious.
The third man died of a heroin overdose. According to the coroner's report, jail staff had not seen the inmate for 10 hours even though jail policy is to enter group cells every 30 minutes.
The jail provides adequate care, Hamm said.
"We have an obligation to maintain a standard of care which is difficult to quantify," Hamm said. "We believe people are receiving an appropriate level of medical care. I don't doubt they believe they are short staffed, but it is just a common complaint employees make."