Oceano man gets 18 years to life in prison for wife's murder
August 19, 2016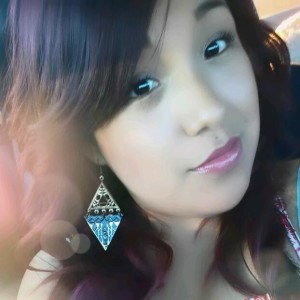 A 27-year-old Oceano man who slit his wife's throat while she was sleeping in a bed with the couple's 3-year-old son has received a sentence of 18 years to life in prison. Humberto Jacobo Chavez received the maximum sentence based on his plea deal.
Last month, Chavez pleaded no contest to second-degree murder with an enhancement for using a deadly weapon. He also pleaded no contest to felony wilful harm to a child likely to cause great bodily injury.
On Thursday, Chavez received a 16-year sentence for the murder conviction and two-year sentence for the wilful harm to a child count.
Chavez slit the throat of his wife Patricia Jacobo, 26, at the couple's Oceano home on the night of Aug. 16, 2015. Chavez then slit his own throat, but the suicide attempt failed.
After returning home from a party, Jacobo told Chavez she did not want to live with him anymore. Jacobo demanded that Chavez leave the room, according to court testimony.
Chavez went to a couch downstairs where his 5-year-old son told him that Jacobo had danced with another man at the party earlier that evening. The husband and wife then exchanged text messages.
Jacobo also sent a text message to a friend saying, "I'm scared he'll come upstairs and kill me. LOL."
After the text exchange, Chavez drank two 24-ounce beers and grabbed a recently sharpened knife from his car. Chavez had used the knife as a field worker in Guadalupe.
The Oceano man walked upstairs to the bed where his wife and 3-year-old son were sleeping. He slid his right arm under his wife's head and asked, "How could you do this to me?" Then he slit her throat.
Jacobo flailed and fell out of the bed. The 3-year-old rushed into the room of his aunt, who also lived in the home, and said, "Daddy killed mama."
Chavez slit his own throat and hugged his wife before collapsing and losing consciousness. Jacobo bled to death, but Chavez survived his injuries.
When sheriff's deputies arrived at the home, the 3-year-old appeared in bloodied pajamas.
In 2010, Chavez allegedly had an affair, which prompted his wife to kick him out of the house. Chavez moved to Mexico briefly, but was later allowed move back into the Oceano home for the sake of the family.