Is SLO County seeking to profit from heroin addicts?
September 3, 2016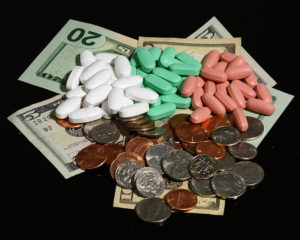 By JOSH FRIEDMAN and KAREN VELIE
Amid a growing opioid problem, San Luis Obispo County has announced plans to expand its substance abuse treatment programs. However, critics say the plans are inadequate in that they focus on providing replacement medication rather than full detoxification.
The county's plans to promote drug replacement therapy as opposed to residential drug detox will result in a longer term revenue stream as addicts or their insurance provide monthly payments to the county.
In 2015, SLO County ranked fourth per capita in California in heroin overdoses leading to hospitalizations, according to state data analyzed by CalCoastNews. Likewise, 36 county residents died because of opioid overdoses last year, up from 15 in 2006, according to figures recently released by the SLO County Opioid Safety Coalition.
While SLO County is seriously lacking in treatment programs, it also ranks well above the state average for opioid prescriptions per capita. In 2013, there were 774 opioid prescriptions for every 1,000 residents in SLO County. There were 563 opioid prescriptions per 1,000 residents statewide.
California counties with the lowest opioid overdose rates tend to have at least one residential detox. For example, Fresno County residential detox programs offer a cumulative total of 122 beds. Fresno had one fourth the heroin-induced hospitalizations per capita in 2015 as SLO County.
In SLO County, there are no residential detox facilities, only one outpatient treatment center, a county-run drug replacement program with 40 slots and several doctors who will prescribe addicts legal opioids.
Aegis operates the county's only outpatient treatment center, which is located off Highway 41 in Atascadero. Aegis provides detox programs and boasts an 80 percent success rate, generally through replacement therapy utilizing methadone or Suboxone, legal opioids.
Nevertheless, because of financial and time concerns, many local residents are unable to enter the Aegis program.
If the patient is not on Medi-Cal or several other insurance plans, the Atascadero clinic charges $698 a month for Suboxone replacement therapy and $260 to $490 per month for methadone replacement, clinic manager Anna Murray said.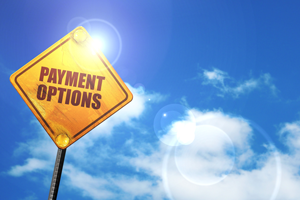 County social services staff encourages the clinic to send uninsured clients their way. County staff then assists addicts in applying for Medi-Cal, Murray said.
Laws require methadone replacement clients to drive to the Atascadero clinic daily to receive their dose for the first 21 days. After three months, the clinic allows some methadone recipients to take two doses home, which reduces their clinic visits to every three days.
Mark, a machinist from San Luis Obispo, said he planned to remain in the Aegis program. But he had issues with the amount of time it required and the cost of driving to Atascadero and paying for his daily dose of medication. His car broke down after several months, and he stopped participating in the program and went back to using illegal opioids.
"I just couldn't make it work," Mark said. "I thought about applying for disability, but I like my job."
San Luis Obispo County drug and alcohol services also offers Suboxone replacement therapy to a maximum of 40 clients at a time at a facility in San Luis Obispo. The county charges $583 for the first month of Suboxone, but most clients have Medi-Cal, said Star Graber, the division manager for SLO County's drug rehabilitation services. "
SLO County officials plan to create a four-bed residential detox program as part of the upcoming expansion of services for substance abusers. However, the detox facility is not expected to open for a couple years, and it is not intended to treat opioid addicts, Graber said. Instead, the county intends to increase opioid replacement therapy options.
"Most opioid users do not need inpatient detox," Graber said. "We are aware there is a shortfall, and we are looking to expand."
Two administrators of residential detox centers in Lompoc dispute Graber's claim that residential detox without replacement therapy is not needed. They contend less then 10 percent of opioid addicts are best served through drug replacement therapy.
Deb Keltz, the director of administration at Champion Center, a rehabilitation hospital in Lompoc, said detoxification from opioids is much more successful than maintenance. In addition, people are more likely to detox in a facility away from the people and places in which they were abusing drugs.
"You will not die from opioid withdrawal, but you may wish you did," Keltz said. "Detox is better than maintenance programs."
Keltz said 80 percent of patients who spend four to six weeks in a detox center and then continue with a year of follow-up therapy succeed in kicking their opioid addiction without replacement therapy.
Pat Brady, the administrator of Another Road Detox at the Good Samaritan Shelter in Lompoc, said having a detox available for opioid users is "absolutely important."
"Some people are all for methadone; we don't allow it in our recovery centers," Brady said. "Detox works for most people, though sometimes it takes more than once."
Last year, Santa Clara County had the fewest heroin-induced hospitalizations per capita, among counties with populations larger than 100,000.
In addition to having multiple residential detox programs, methadone and Suboxone replacement therapy in Santa Clara County costs $150 to $350 a month if the patient does not have insurance or is not on Medi-Cal, or about half what clients are charged in SLO County, according to Santa Clara health officials.
SLO County is planning an approximately $2 million expansion of its substance abuse treatment services. The county plans to add 26.5 full-time positions and to expand outpatient treatment and increase treatment for drug withdrawal, as well as case management and recovery support services.
The policy of doubling down on pharmacologically treating opioid addiction could prove financially beneficial to the county, which will receive increased revenue from the medication it will provide. The county is obtaining most of its funding for the treatment expansion through a new Medi-Cal program designed to deliver legal opioids to patients. California general funds are also expected to cover some costs, though there is risk the county will not receive the state money.
Even if the county receives additional funding, questions linger as to whether delivering more drugs will actually reduce opioid dependencies or help addicts become contributing members of the community.
Many experts cite prescription medication as the primary reason for a nationwide spike in heroin addiction.