Lawsuit filed against SLO over rental inspection program
October 15, 2016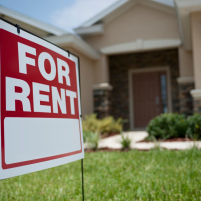 A property owners association and several landlords filed a lawsuit Thursday against the city of San Luis Obispo contending the city's controversial rental inspection program is unconstitutional. A month earlier, another group started the process to have the program stricken through the initiative process.
The lawsuit, filed by the San Luis Obispo Property Owners Association, Steve and Janine Barasch and Matt and Jean Kokkonen , says that the city's rental inspection program violates equal protection rights and the Fourth and Fifth Amendments.
The suit says the inspection ordinance violates equal protection rights because it does not apply to all residential rental properties equally.
In May 2015, the city council voted 3-2 to adopt the ordinance that allows an inspector to enter and examine rental units to determine if the properties are safe and habitable. The ordinance also requires landlords to pay a fee to fund the program.
Landlords with rentals of two or less units are subject to the inspection program while buildings with three units or more are not subject to inspections.
City officials argue that buildings of three or more units are subject to inspection through a statewide program. However, the state does not require an inspection fee or have mandatory, routine inspections.
Because the ordinance requires landlords to allow inspection of unoccupied rentals, the suit contends it is a warrantless search of property violating the Fourth Amendment.
The suit also says the ordinance is vague which "makes it virtually impossible for the average citizen to determine what kind of penalty he or she can expect for withholding consent to an inspection," in violation of the due process clause of the Fifth Amendment.
According to the suit, the rental inspection ordinance is unlawful because it discriminates between renters and homeowners and dictates an unconstitutional invasion of privacy.
Mayor Jan Marx, Councilman John Ashbaugh and Councilwoman Carlyn Christianson support the program. They argue there are deteriorating neighborhoods in the city where landlords do little to maintain their properties and that renters are afraid to report the issues.
Carpenter and Councilman Dan Rivoire voted against the rental inspection program, and have continued to ask that it be discontinued.
Many city residents have opposed the program, arguing it constitutes government intrusion and a tax on rentals.
Of the 321 homes inspected as of Aug. 1, only 37 passed the first inspection leaving many to question if the inspection program is a way for the city to increase revenue through inspection and permit fees.
In the lawsuit filed by attorney Saro Rizzo, he is seeking the elimination of the rental inspection ordinance, the cost of the suit and attorney's fees.