Shopper seriously injured in Goleta Trader Joe's accident
October 9, 2016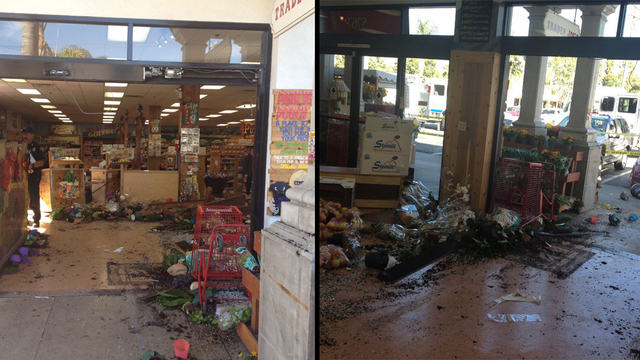 An elderly man drove his car through the front door of Trader Joe's in Goleta Saturday morning injuring three people, including one with major injuries, according to the Santa Barbara County Fire Department.
Shortly before 10 a.m., an 85-year-old man attempted to park his Toyota Prius in front of the store. But because he was driving at a high-rate of speed, he crashed into the store, officials said.
A 35-year-old man from Santa Barbara suffered major injuries and was transported to Cottage Hospital. He is in stable condition. Two juveniles suffered minor injuries and were treated at the scene
Alcohol or drugs do not appear to be a factor in the wreck, according to officials. The driver was not arrested and an investigation is ongoing. The names of the driver or the injured parties have not been released at this time.