Woman's body found near shooting range
October 23, 2016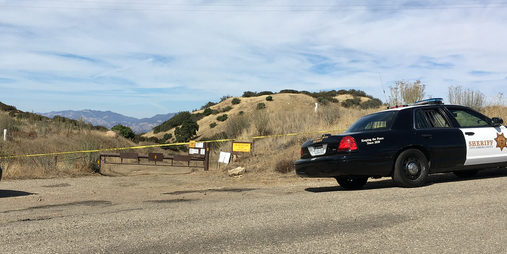 A woman's body was discovered Saturday morning near a public shooting range in the Los Padres National Forest, according to the Santa Barbara County Sheriff's Department.
Shortly before 10 a.m., a passerby spotted the body off East Camino Cielo Road near the Glass Factory, a public shooting range. There are unconfirmed reports that the woman suffered a gunshot wound.
The sheriff coroner's office is withholding the identity of the woman until her next of kin is notified. Because it is an active investigation, the department is not releasing any further information about the death at this time.