AG hospital leads county in hip surgery mortality rates
November 7, 2016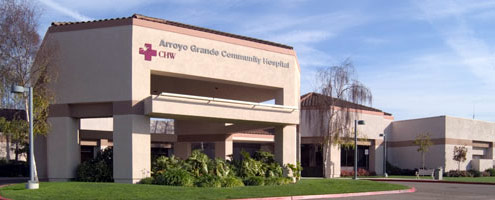 Arroyo Grande Community Medical Center had the highest rate of mortality in patients who underwent surgery following a hip fracture in San Luis Obispo County in 2013 and 2014, though it is no longer the leader in the state of California, according to a recently released report by the Office of Statewide Health Planning and Development (OSHPD).
Statewide, 5.2 percent of elderly patients who underwent surgery for hip fractures at California hospitals died within 30 days of admission, according to the OSHPD report. The report included information from 301 hospitals.
In 2013 and 2014, nine out of 83— or 10.8 percent – of patients who underwent hip surgeries at Arroyo Grande Community Hospital died within 30 days of admission, down from a 13.3 percent mortality rate in 2012 and 2013.
Sierra Vista Regional Medical Center performed significantly better than other San Luis Obispo County hospitals with two out of 83 hip surgery patients – or 2.4 percent – dying within 30 days of surgery. Next, French Hospital Medical Center had a 5.8 percent mortality rate and Twins Cities Community Hospital had an 8.3 percent mortality rate.
Between January 2013 and December 2014, a total of 38,069 patients (age 65 and above) were admitted to California hospitals with a hip fracture that required surgical repair. Of these patients, 1,989 patients died within 30 days of admission, either in the hospital or following discharge.
"Hip fracture is a serious public health concern that results in long-term functional impairment, nursing home admissions, and increased mortality," OSHPD said in its report. "The economic burden of hip fracture and related care is huge. Costs in the United States reach $17 billion a year. Because of California's aging population, the burden of hip fracture is likely to grow in coming years."