Missing woman rescued from SLO creek
November 21, 2016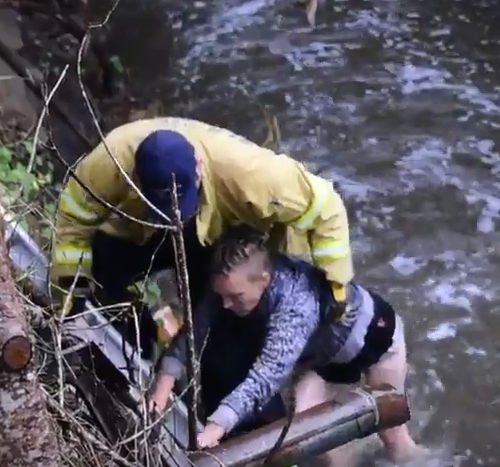 San Luis Obispo fire personnel rescued a 35-year-old woman on Sunday who was sitting in a creek with a relatively strong current. The woman had been reported missing about a week prior to her rescue.
At about 4 p.m., Fire crews found the woman in the creek behind Central Coast Brewing on Higuera Street. Rescue workers then laid down a ladder, which one firefighter used to hoist the woman out of the water.
The woman's pants appeared to be dangling from one of her feet. When she stood up to climb the ladder, the pants appeared to flow downstream.
Fire personnel took about 15 minutes to complete the rescue. An ambulance transported the woman to Sierra Vista Regional Hospital, where she was treated for hypothermia.
It is unclear why the woman was in the creek and for how long she was sitting there.