One killed in three car crash
November 10, 2016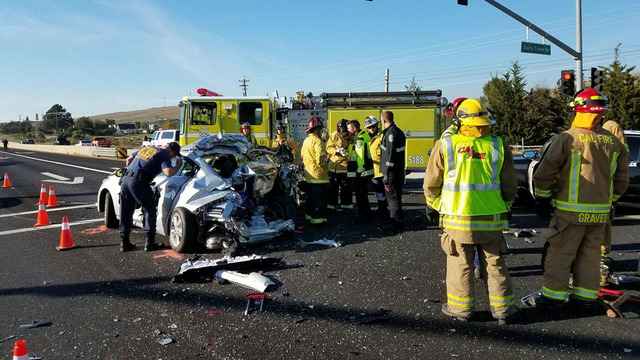 One person was killed and two were injured Wednesday afternoon in a three car collision near Cuesta College on Highway 1.
At around 2:27 p.m., a San Luis Paper Co. and Janitorial Supply's truck crashed into the rear ends of two southbound vehicles which were stopped at a red light at the intersection of Education Drive and Highway 1. The crash projected a silver car carrying two out-of-area residents across the highway, killing one of the occupants.
Another person sustained moderate injuries and two people had minor injuries. The driver of the third vehicle, a black truck, was uninjured.
The name of the deceased has not yet been released pending notification of their next of kin.
CHP officers are investigating the cause of the crash.