Paso Robles coach supporters picket district office
November 3, 2016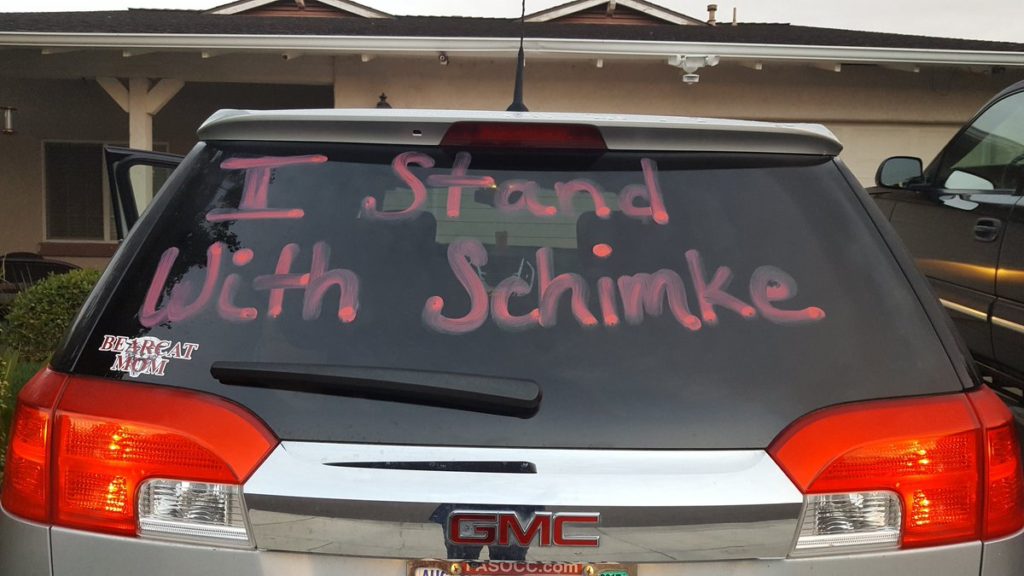 About 10 supporters of football coach Rich Schimke picketed outside the Paso Robles Joint Unified School District offices Wednesday calling for the coach's reinstatement. Schimke is currently on administrative leave as district officials investigate a locker room incident in which the coach was filmed licking or pretending to lick syrup out of a player's belly button.
Both supporters and critics of Schimke are turning to social media to express their opinions on whether or not the coach should get his job back. Schimke supporters are using "#IstandwithSchimke" to defend the coach and spread their endorsements of his character. Social media posts show some Paso robles residents have painted, "I stand with Schimke" on their cars.
Some social media users have called Schimke a "creep" and a "pervy licker." One woman who say she is former student of Schimke's wrote on Facebook that people should not be defending Schimke just because he is a successful coach and teacher.
"A 50+-year-old man stuck his tongue in a 17-year-old's belly button," the woman wrote. "That is freaken weird, people. It's gross."
Schimke is a longtime math teacher at Paso Robles High School, in addition to being the school's head football coach. He has been praised for introducing innovative statistics and calculus programs. Schimke has served head football coach since 1999.
The locker room incident took place on Oct. 14 following a football game against San Luis Obispo High School. About a week later, Heather Moscato, the mother of 17-year-old player Joe Moscato, reported it to Paso Robles police.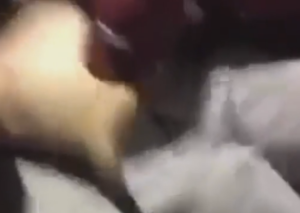 A police investigation resulted in the determination that nothing criminal occurred. School district officials have been conducting their own investigation for about two weeks. Superintendent Chris Williams has released a statement saying the district is concerned about what occurred.
More picketing in support of Schimke is scheduled for Thursday afternoon. The Paso Robles team's regular season finale is Friday night at Atascadero High School. Assistant coach Matt Carroll is serving as interim head coach during Schimke's absence.