Pickup hits bicyclist in Grover Beach
November 15, 2016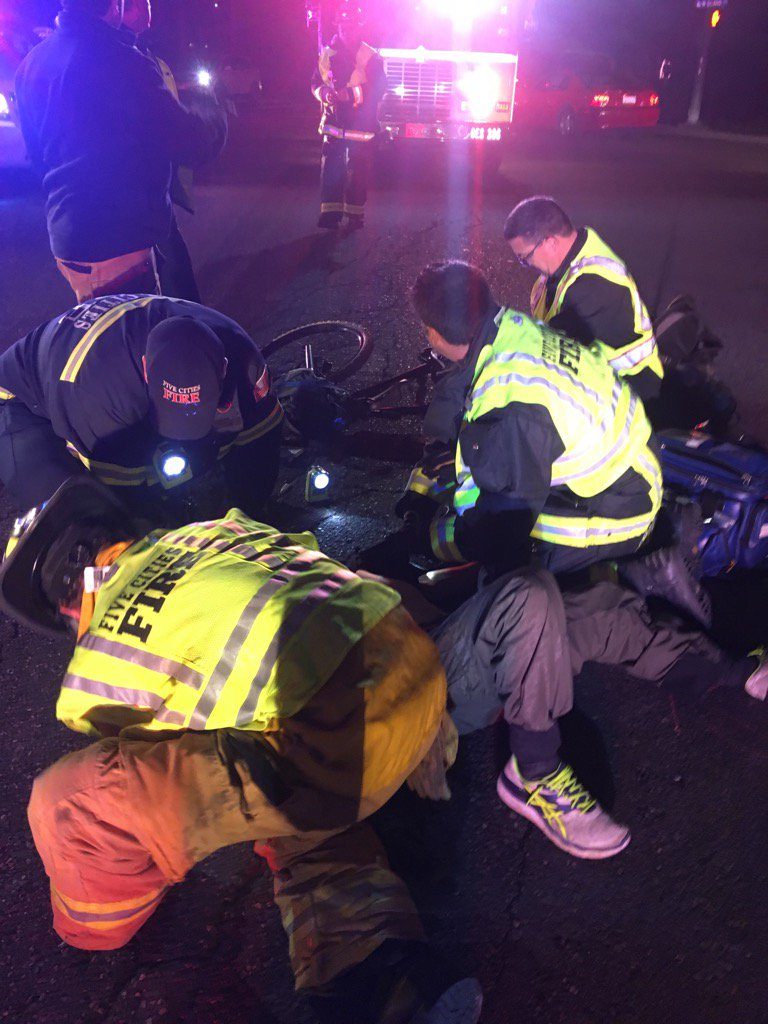 A pickup truck collided with a bicyclist at Grand Avenue and Highway 1 in Grover Beach Monday evening. The bicyclist survived and was transported to the hospital.
At about 6 p.m., emergency responders found the injured bicyclist in the roadway. The bicyclist reportedly suffered moderate injuries.
The driver of the pickup remained at the scene and complied with officers who were investigating the crash. Police did not make an arrest, and the driver is not suspected of DUI.
Several witnesses to the collision spoke with police. It is unclear whether the bicyclist was wearing a helmet or a headlamp and whether the bike had a light.