California's new laws for 2017
December 26, 2016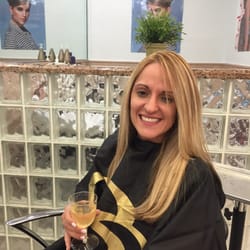 The New Year is right around the corner and with it comes new laws about hands-free cell phones, minimum wage, drinking alcohol at beauty shops and many other issues. Here are some of the laws that will likely impact California residents.
Wine and a dye job: Beauty salons and barber shops may now serve their clients complementary wine or beer until 10 p.m. At the same time, California has banned powdered alcohol. Yes, it does exist.
Minimum wage: On Jan. 1, the statewide minimum wage jumps from $10 to $10.50 an hour for businesses with 26 or more employees. By 2022, that rate will increase to $15 an hour.
Hands-free driving: Assembly Bill 1785 significantly expands restrictions on hands-free driving. You can no longer check your playlist or set your phone's GPS while driving.
The law forbids drivers from holding or operating their cell phones for any reason. Drivers are permitted, however, "a single swipe or tap of the driver's finger," as long as the phone is properly mounted to a driver's dashboard or windshield.
Drugging foster children: To stop social services agencies from overly medicating children under their control, Senate Bill 1174 puts the medical licenses of doctors who recklessly prescribe psychiatric medications to children at risk. Senate Bill 1291 requires more transparency over mental health services provided to foster children.
Child car seat: Children under two years of age must now ride in rear-facing car seats. An exemption is made for children who weigh over 40 pounds or stand over 40 inches tall.
All children under the age of eight years of age are still required to ride in a car seat in the back seat of a vehicle