The Democratic Party's way forward is representing the homefolk
December 29, 2016
OPINION by STEW JENKINS
Editor's note: A column by Democrat Stew Jenkins will run in CalCoastNews every other Thursday, rotating with a column by Republican Mike Brown.
"I'm a gun tot'n, Christian Democrat," said the red white and blue bumper sticker handed me by the tall smiling rugged Democratic Party delegate in his 10 gallon Stetson and weathered cowboy boots at the California State Democratic Convention a few short years ago.
Got your attention?  If you think this commentary is about guns, it's not.
Let me tell you why that fellow relates to our Democratic Party momentum in San Luis Obispo and Northern Santa Barbara counties. And then let me tell you how on January 7, you can have a say in the progress forward by electing 14 delegates to the State California Party Convention.
Yes, any registered Democrat from SLO and Northern SB counties who shows up can vote for up to 14 out of the 35 local folks running for delegate.
My fellow Stetson wearing delegate tot'n those bumper stickers was no aberration. You should know that he had led his share of winning campaigns for Assembly, State Senate and Congressional candidates in his part of the state. He was relied on for counsel and support by Democratic Party senators, congressmen, governors, state legislators and local officials.
There is no secret as to why. It was because he reflected, represented and gave voice to the Democratic Party voters in his region of the state. He represented the people and helped office holders represent the people where he came from. He lived what Tip O'Neill said, that all politics is local. And where he came from folks were just not the same as, and didn't live like, people in Sacramento, San Francisco or Los Angeles.
Yes, they believed their government should promote freedom of speech and religion, economic opportunity, promote employment, guarantee social security, adequate health care, along with equal justice, clean air and clean water like folks in the big cities; but their rural lives also demanded and valued self-reliance. And they didn't like Republicans hijacking the flag or their Christian religious affiliations.
A supply of my fellow delegate's bumper stickers found its way into the supplies we brought home to San Luis Obispo for our regular Democratic Party Farmers' Market booth. Now the Central Coast is as different from San Francisco as it is different from where the smiling Stetson wearing delegate hailed from; but the "I'm a Gun tot'n, Christian Democrat" sold out within two weeks, purchased by Democrats here while they were buying buttons and stickers for our solidly liberal national, state and local candidates.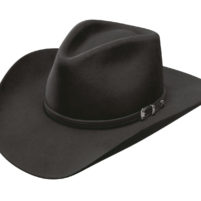 How does this relate to the way forward after my Democratic Party's crushing defeat in 2016? Simple. All politics is local; especially for the political party of the 99 percent.
After decades of focus by Republicans on local races (while Democrats have almost exclusively chased national offices) the Republicans have built deep benches. They have more than an iron lock on lofty positions most governorships and state legislatures who control redistricting and voting rules. They started their focus on local races like city councils, county sheriffs, assessors, tax collectors and supervisors years ago, to build power and influence down here on the ground where people live.
To move forward, Democrats, especially here on the Central Coast, need to focused on electing Democrats to county and city offices like sheriff, assessor, and mayor who can organically generate their own support for offices like Assembly or State Senate based on the issues important to folks living here.
Our experience having high priced political consultants coming here from Sacramento, San Francisco or Los Angeles running State Senate and Assembly candidates on the issues more important to state party leaders than to folks who live here have consistently lost San Luis Obispo County to Republicans. But state party leaders will only start to understand this when local folks with the grit to lobby for their local voters take seats at the governing body of the party: The California State Democratic Convention, which will be held May 19-21, in Sacramento.
The Democratic Party is self-governing by those of us who are registered as members of this oldest continuous political party in America.
But here is a secret known mostly to party insiders: Every local registered Democrat has the right under our party's rules to vote for 14 delegates to the upcoming California Democratic Party Convention from the 35th Assembly District. And there are a few good candidates out of the 35 running.
Seven men, and seven women, will be elected by whoever shows up at the IBEW (International Brotherhood of Electrical Workers) union hall, located in … wait for it … Edna, California. It is a big hall with lots of parking.
Where again? The IBEW Local 639, 6363 Edna Road, (Route 227) south of San Luis Obispo not too far from Ray's Own Brand sausage, but north of Price Canyon Road and the "center" of Edna township. Be there early and bring a bag lunch if you plan to stay through the whole meeting.
Candidate speeches start at 10 a.m., registration starts at 10:30 a.m., counting ballots is scheduled to start at 12:30 p.m.
You get seven votes for each gender, but need not cast all 14 votes if there are only a few people who impress you. Many of the folks running have merit. I've highlighted the folks I particularly like, but make your own choice. It is, after all, your Democratic Party.
Oh, one other thing you should know, the County Democratic Central Committee will be selecting from its own officers and members a separate set of delegates, but some of those folks are running anyway for Assembly District delegate seats.
Delegates will vote on important decisions like voting on endorsements by the California Democratic Party for legislative and statewide offices, vote to take positions on ballot propositions, and on California Democratic Party resolutions at the yearly state convention, election of the California Democratic Party officers, chairman, two vice-chairs, secretary and controller (in odd-numbered years after the presidential elections) and election of regional directors.
The Candidates seeking election to State Democratic Party Convention at 35th District Assembly Meeting are:
15 Female Candidates, vote for up to seven
Rosemary Canfield
Mary Strobridge, Democratic Central Committee Recording Secretary
Michelle Turner
Julie Zafiratos
Heidi Harmon
Quinn Brady
Violet Cavanaugh
Savanna Cooper
Mary Ellen Maldonado
Skyler Petersen
Erica Reyes
Debra Broner, Democratic Central Committee Treasurer, former Chair
Sherri Stoddard
Mila Vujovich-La Barre, Candidate for SLO City Council who was endorsed by Council of Elected Democrats and Citizens Congress
Niki Greenfield
Male candidates, vote for up to seven
Jim Conway District husband of the 35th assembly district caucus organizer, SLO County Democratic Central Committee member Cheryl Conway
Stephen Akers
Nicholas Andre
Scott Baker
David Baldwin, Plumbers & Steamfitters Local 403
Erik Baskin, Firefighter's Local 3523
John Alan Connerley
Michael Costello
Thomas Dunne
Joseph Gibson
Roger Hart
Maxwell Hokit
Brian Ivie
Thomas Kessler
Stephen Lacki
Giacomo Longato
Mickey Robinson
Peter Rowland
Hector Sanchez
Clint Weirick
Stew Jenkins is a liberal San Luis Obispo County Democrat who supports the rights of working people to organize unions, the prudence of the cities and county growing the local economy through project labor agreements, the right of all people to health care and equal dignity. He is an attorney practicing in San Luis Obispo since 1978. Jenkins' handles tax payer suits, municipal law, estate planning and family law.