Hiker falls on Bishop Peak, severely injured
December 30, 2016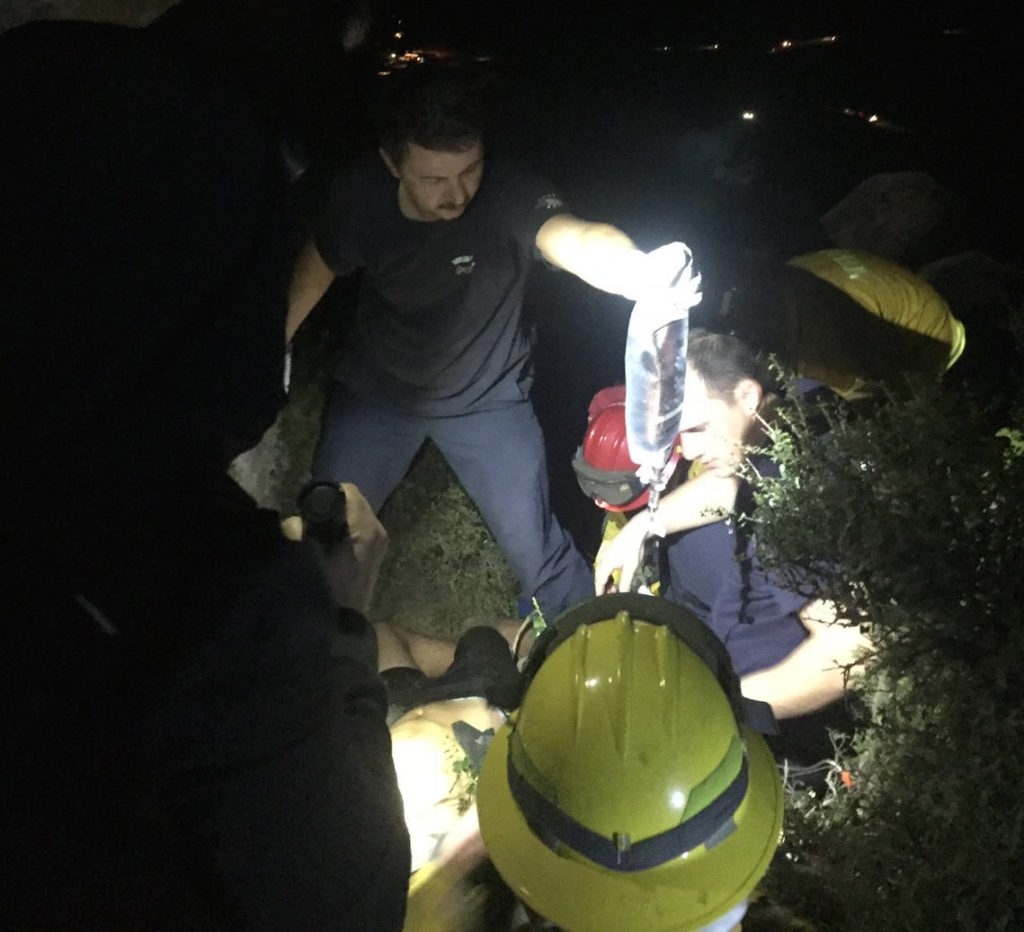 A hiker fell near the top of Bishop Peak Thursday evening and was airlifted off the mountain. Fire officials say the man suffered severe injuries.
San Luis Obispo and Cal Fire crews began hiking up the mountain around 5:30 p.m. A CHP helicopter provided light from above and was later joined by a Santa Barbara County chopper.
Rescue crews on the ground attended to the injured man before the Santa Barbara County helicopter hoisted him off the mountain and transported him to the hospital. A total of six fire engines took part in the rescue.
It is unclear what caused the man to fall. Fire officials have not released the identity of the injured hiker, nor have they elaborated on his injuries.
KSBY reports the injured hiker fell about 20 to 30 feet from the top of Bishop Peak. The man is believed to be in his late teens or early 20s.
Santa Barbara County Fire Copter 3 assisting hoisting Pt from Bishops Peak. Ground crews will be hiking back down to the base. pic.twitter.com/mxz0dburs4

— CAL FIRE SLO (@CALFIRE_SLO) December 30, 2016