Earthquake near Templeton awakens North County residents
December 14, 2016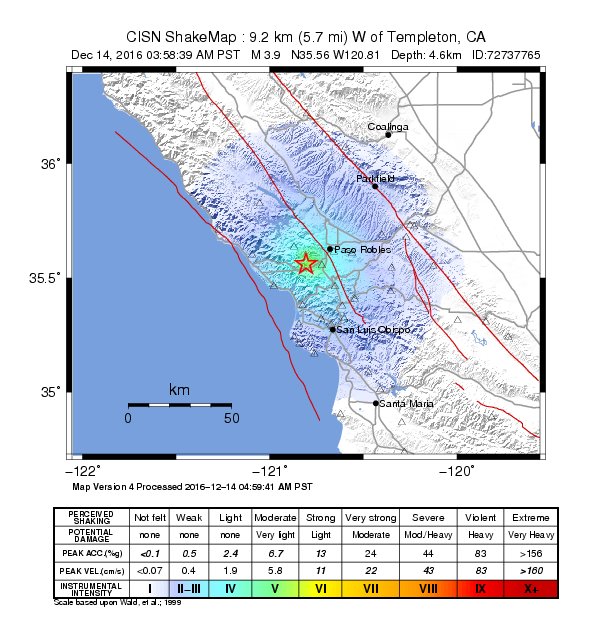 A magnitude 3.9 earthquake rattled the Central Coast and woke up numerous North County residents early Wednesday morning.
It struck at 3:58 a.m. with an epicenter 5.6 miles west of Templeton, 8.7 miles southwest of Paso Robles and 9.3 miles northwest of Atascadero, according to the United States Geological Survey. A swarm of smaller earthquakes followed the quake within the first few hours.
A USGS map shows shaking registered as far north as around King City and as far south as around the San Luis Obispo-Santa Barbara County line.