California suffers 'first casualty of the Trump presidency'
January 21, 2017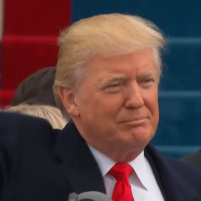 California is tabling its plan to allow illegal immigrants to buy health insurance from the exchange created by the Affordable Care Act, better known as Obamacare. Though congressional Republicans have launched an effort to repeal Obamacare, a California lawmaker is citing Trump's purported mass deportation plan as reason to drop the health insurance registration effort.
Obamacare prohibits illegal immigrants from buying health insurance through state exchanges. Last June, Gov. Jerry Brown signed a bill authored by state Sen. Ricardo Lara into law.
The bill directed the state exchange Covered California to apply for a waiver that would allow illegal immigrants to access Obamacare. Peter Lee, the executive director of Covered California then submitted the waiver application on Sept. 30.
On Wednesday, state Sen. Ricardo Lara announced he decided to withdraw the waiver application after learning the ruling would be delayed until President Donald Trump took office.
"Had to make a tough decision tonight," Lara wrote on Twitter. "Protecting our immigrants' info is paramount."
Lara released a statement further explaining his decision.
"I am withdrawing the Health4All waiver request because I don't trust the Trump Administration to do what's best for California to implement the waiver in a way that protects people's privacy and health," Lara said. "The Health4All waiver is the first California casualty of the Trump presidency. I take Trump at his words that anyone is subject to deportation at any time, and California will not be part of a wasteful and inhumane campaign against immigrants who are working hard and playing by the rules."
California's application stated, if the waiver is granted, illegal immigrants would not be eligible for federal subsidies, and they would have to pay the full cost of coverage. A University of California Berkeley team estimates approximately 17,000 undocumented immigrants would get health coverage through the state exchange as a result of the waiver.
If the United States Department of Health and Human Services had issued the waiver, California would have become the first state to offer Obamacare to illegal immigrants, something President Barack Obama vowed would not occur.
It is currently unclear to what extent the Republican-controlled Congress plans to repeal Obamacare.