Women's march in SLO attracts thousands
January 21, 2017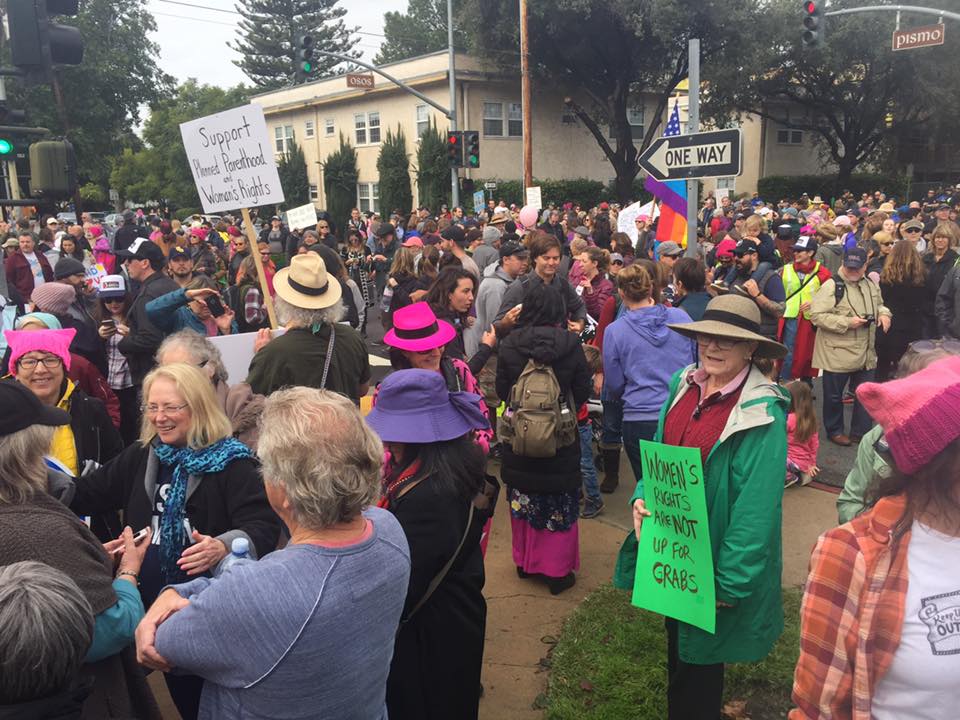 Correction: Over 7,000 thousand people attended the San Luis Obispo Women's March.
Thousands of people gathered at Mitchell Park in San Luis Obispo on Saturday morning for the Women's March, a much larger-than-expected crowd in a march to protect the civil rights of women.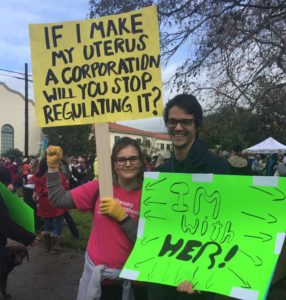 Following a 10 a.m. rally, protesters marched a 1-mile path through downtown San Luis Obispo. With over 7,000 protestors, as people finished marching, additional protestors were waiting in line to begin the 1-mile march.
Marchers, some in "pink vagina hats," continued their protests as a light rain dampened the march.
While the marchers were mostly female and white, men and non-whites also joined the protesters. In addition to women's rights, people marched for human rights, gay rights and for religious freedoms.
A group of seniors carried signs asking President Donald Trump to keep his "hands off Social Security and Medicare."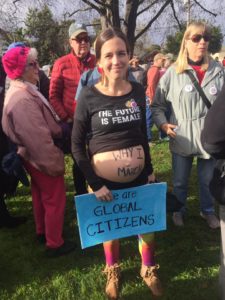 Similar marches happened throughout the United States and the world. With hundreds of thousands of protesters, the largest march was in Washington, D.C.
At the rally, speakers voiced concerns that women's rights could be denigrated with a president they said is routinely disrespectful to women. Marchers also noted their disappointment that Hillary Clinton lost her bid for the presidency.
While the Washington D.C. march was underway, Clinton tweeted: "Thanks for standing, speaking & marching for our values @womensmarch. Important as ever. I truly believe we're always stronger together."