Flooding, downed trees and car crashes in rainy SLO County
January 20, 2017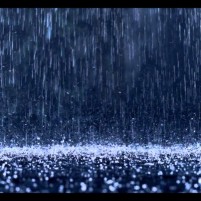 The California Highway Patrol incident report board is lighting up Tuesday morning as heavy rain and flooding are causing numerous collisions in San Luis Obispo County. Also, wind gusts are reaching nearly 40 mph in some locations.
Shortly after 9 a.m., three cars collided on Highway 101 north of Highway 58. One of the three vehicles rolled over as a result of the collision. Another accident occurred on Highway 46 East near Tobin James Winery.
Thus far, there have been no reports of serious injuries.
CHP officials have reported flooding in Templeton, Paso Robles and in the area of Highway 46 East and the Shandon rest stop. The latter location is reported to have heavy flooding.
Avila Beach Drive is closed because of flooding.
Additionally, trees have fallen down in several locations and are blocking roadways. A tree that fell down on Templeton Road near Highway 41 in Atascadero was lying across power lines.
Several mudslides are impacting traffic. Mud slides are forming on the Broad Street onramp and the Marsh Street offramp to Highway 101 in San Luis Obispo.
Most areas of the county have already received more than one inch of rain on Friday.