7 arrested following Atascadero home invasion robbery
February 11, 2017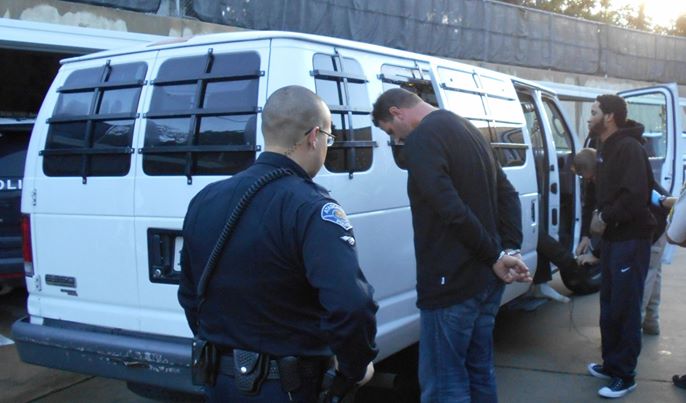 Seven men, masquerading as police officers, entered a home on the 8400 block of San Gregorio in Atascadero Saturday and restrained and robbed the people inside, police said.
Early Saturday morning, the suspects held the victims at gunpoint while they restrained them. The suspects, all from out of San Luis Obispo County, then stole a large amount of cash and other property.
At about 2:30 a.m., after the robbers left the scene, one of the victims was able to free himself from his restraints and call 911.
Officers, on the scene within minutes, located two vehicles leaving the area. Inside the vehicles, officers found the victim's stolen property and a store of firearms, one of which was reported stolen.
Police believe the suspects specifically targeted the residence. Sources tell CalCoastNews the robbers also snatched 100 pounds of medical marijuana.
The investigation is ongoing and the suspects are facing additional charges, police said.
Police arrested the suspects for first degree robbery and booked them into the San Luis Obispo County Jail, each with a $100,000 bail.
Suspects:
Carnell Bowden, 34 years old, from San Bernadino
Tamone Thompson, 37 years old, from Hayward
Michael Bowden, 31 years old, from Long Beach
Joseph Perry, 35 years old, from Antioch
John Cichosz, 36 years old, from Oakley
Daniel Gonzalez, 47 years old, from Antioch
Treaveon Falls, 26 years old, from Long Beach