Complaints lodged over sexist SLO Chamber video
February 14, 2017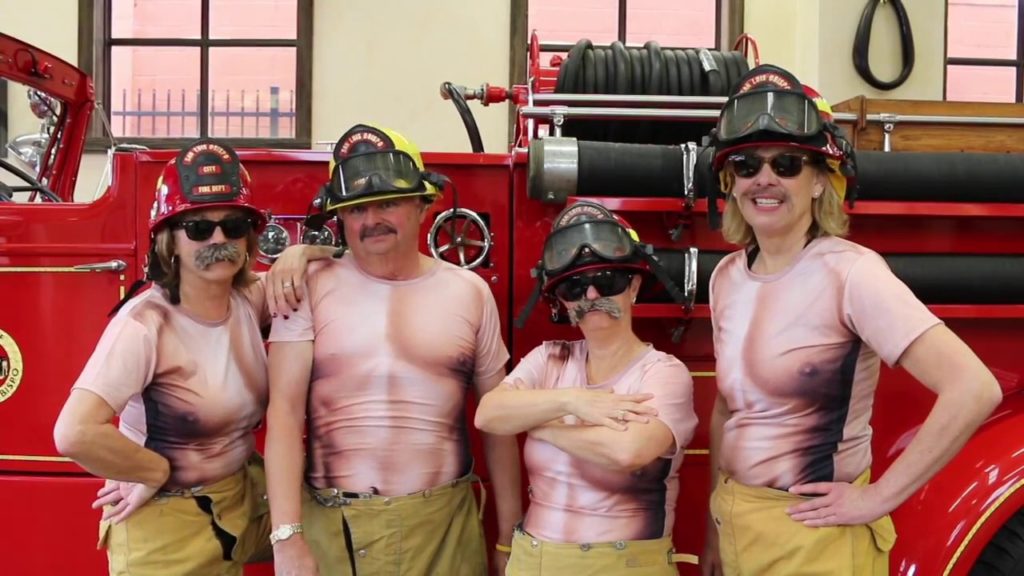 At least two complaints have been lodged against the City of San Luis Obispo after the fire chief and city manage participated in creating a video that sexually objectifies firefighters.
The video, shown at the annual SLO Chamber of Commerce dinner on Jan. 20, was created as a spoof to promote the chamber. In the video, female chamber employees ask fire Chief Garret Olson about a full monty calendars and hot, shirtless firefighters.

Both Olson and SLO City Manager Katie Lichtig are featured in the video.
On Monday, the firefighters' union asked the city to mount an investigation into the sexual objectification of firefighters by city officials.
"Members of Local 3523 are disturbed, sad and embarrassed that the highest-ranking city officials blatantly demeaned their chosen profession and believed it appropriate to sexually objectify city firefighters both publically [sic] at the chamber's annual dinner and to circulate the video on the internet," according to the union.