Prosecutor's error leads to reversal of Cambria child molester's conviction
February 28, 2017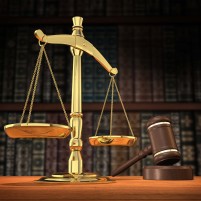 A California appellate court overturned the 2014 conviction of a Cambria man who allegedly molested a young boy. The court ruled the conviction invalid because a San Luis Obispo County prosecutor improperly told jurors that the Cambria man did not have a presumption of innocence. [Tribune]
In Aug. 2014, a San Luis Obispo jury convicted Ronald Cowan, 60, of sodomy, oral copulation and lewd acts with a child. Cowan allegedly molested the son of a girlfriend for a period of about two years. At the time, the boy was between the ages of 3 and 5.
Cowan became a grandfather-like figure to the boy and won the family's trust with gifts and cash after the boy's mother became addicted to drugs, prosecutors said in a court statement filed in 2014.
Despite having suffered a brain injury in the 1990s, Cowan received a maximum sentence of 65 years to life in prison. Cowan has been serving his sentence at the Kern Valley State Prison.
On Thursday, the Second District Court of Appeals reversed Cowan's conviction, stating Manderino committed misconduct by misinforming the jury during her rebuttal of the defense's closing argument. According to the ruling, Mandarino said the following to the jury:
"Let me tell you that presumption (of innocence) is over. Because that presumption is in place only when the charges are read. But now you have heard all the evidence. That presumption is gone."
Manderino's rebuttal of the defense's closing argument was the final argument the jury heard before going to deliberation.
"It is misconduct to misinform the jury that the presumption of innocence is 'gone' prior to the jury's deliberations," the ruling states. "It strikes at the very heart of our system of criminal justice."
The appellate court ruling also takes issue with San Luis Obispo County Judge Jacquelyn Duffy for not correcting Manderino's misstatement. The ruling states it would have been proper for Duffy to have informed the jury that Manderino misstated the law and that jurors should instead rely on their instructions when considering the issue of reasonable doubt.
In response to the ruling, Assistant District Attorney Lee Cunningham defended Manderino, saying most prosecutors find it necessary to discuss presumption of innocence during their closing arguments. Prosecutors commenting on presumption of innocence has always been a mine field that appellate courts seem to scrutinize very closely, Cunningham said.
The court ruling requires that Manderino be reported to the California State Bar, but it is unclear if she will face any discipline.
The California Department of Corrections and Rehabilitation is now awaiting a court order for Cowan's release. It is unclear to where Cowan will be released.
Cunningham said he anticipates the district attorney's office will refile charges.