California can't censor lawmaker's addresses, judge rules
February 28, 2017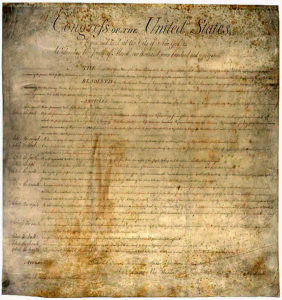 The state of California did not have the right to censor a gun owners' rights advocate who published the home addresses of state lawmakers who voted for firearms restrictions, a federal judge ruled. [KRON4]
On Monday, Fresno-based U.S. Chief District Judge Lawrence O'Neill issued a preliminary injunction blocking a state law that allows government officials to order their private information be removed from the Internet if they fear for their safety or the safety of their families. The state also prohibits individuals from publishing elected officials' home addresses if the politicians or their representatives demand the addresses not be published.
O'Neil ruled the state law is too broad and violates the First Amendment.
Last July 1, Gov. Jerry Brown signed a package of gun control bills into law. Shortly afterwards, a conservative blog published the home addresses and other personal information of 40 legislators. The author of the post pledged to keep the names up until the legislators voted to repeal the laws or until the lawmakers died.
At least six state senators reported receiving threatening phone calls or social media messages that appeared to have been prompted by the blog entry, court documents stated. The California's Office of Legislative Counsel then demanded that WordPress take down the blog post, citing the state privacy law. WordPress complied, and the author was barred from publishing similar content.
In August, the Firearms Policy Coalition filed a federal lawsuit against California Legislative Counsel Diane Boyer-Vine, alleging she violated the First Amendment Rights of the author of the blog post. The organization did not identify the author but said the person is a member of its group.
O'Neill gave the state until March 10 to decide its next step in the case. The Legislative Counsel's office has yet to decide whether it will appeal O'Neill's ruling.
Monday's ruling was the second instance in a span of a week in which federal judges ruled California lawmakers went too far in protecting the private information of public figures. Last week, a San Francisco-based federal judge blocked a California law that allowed actors and entertainment professionals to force the popular website IMDB to remove their ages.