SLO County businesses undergo shake-up
April 14, 2017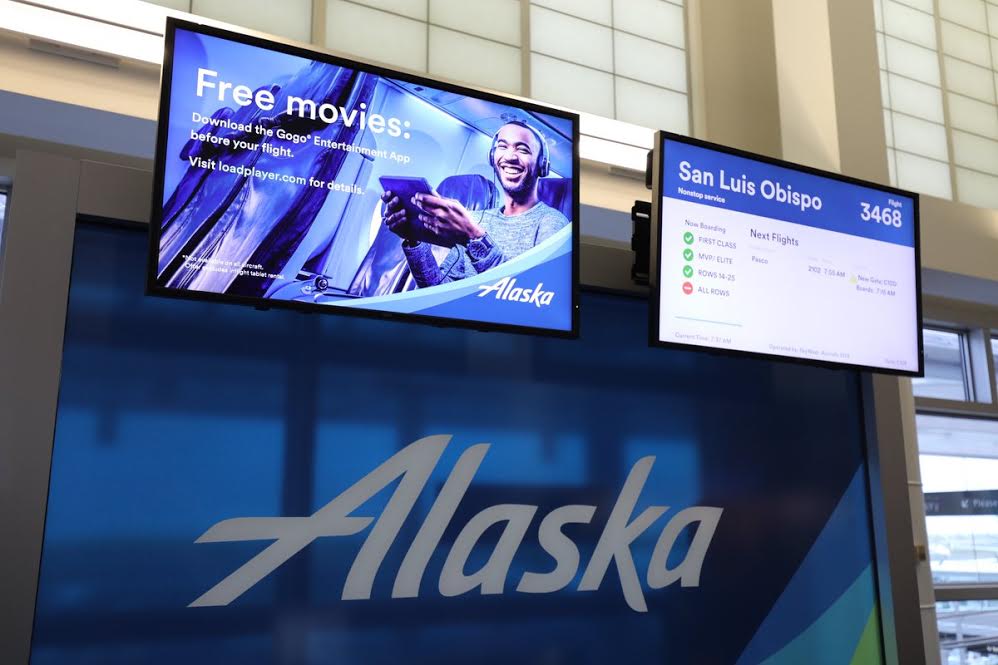 Applebee's is leaving Paso Robles and three Radio Shack stores in San Luis Obispo County are shutting their doors. Meanwhile, Alaska Airlines has begun flying passengers into San Luis Obispo from Seattle and vice versa.
The Paso Robles Applebee's closed on Sunday amid reports the chain plans to shut down up to 60 restaurants nationwide. Applebee's comparable sales plummeted 7.2 percent in the fourth quarter of 2016, according to an Investopedia article. Comparable sales are how a store performed in the most recent accounting period compared to the amount of revenue it generated in similar periods in the past.
DineEquity, which also owns IHOP, is the parent company of Applebee's. IHOP revenue declined last year, as well, but not at the rate Applebee's earnings fell.
Also last year, the Paso Robles Applebee's made headlines when a pregnant Atascadero woman filed a claim stating a cook left a bloody fingertip in her salad.
With its parent company filing for bankruptcy, Radio Shack plans to soon close stores in San Luis Obispo, Grover Beach and Atascadero. Los Osos, Morro Bay and Paso Robles Radio Shack stores will remain open. The Los Osos and Morro Bay locations are independent dealers.
In all, Radio Shack is closing about 200 stores and evaluating its options on the remaining 1,300 locations, according to a press release issued by Radio Shack's parent company General Wireless Operations.
"For a number of reasons, most notably the surprisingly poor performance of mobility sales, especially over recent months, we have concluded that the Chapter 11 process represents the best path forward for the company," General Wireless stated in the bankruptcy announcement.
On Thursday, Alaska Airlines inaugurated its Seattle-San Luis Obispo route. The first flight traveled from Seattle-Tacoma International Airport to SLO Thursday morning. A return flight then flew passengers from SLO to Seattle.
Alaska Airlines is now offering daily flights between Seattle and San Luis Obispo. The flights take about two hours and 40 minutes.