SLO police break up counterfeiting operation in Motel 6 parking lot
April 21, 2017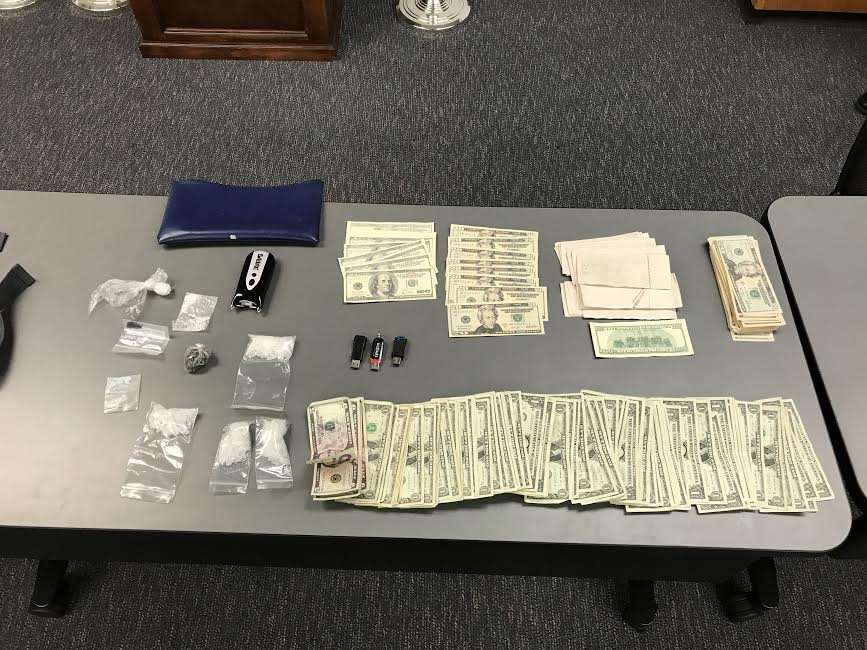 While scanning a Motel 6 parking lot, a San Luis Obispo police officer stumbled upon a man and woman flush with counterfeit cash and in the process of creating more money, according to SLOPD. It is unclear if the counterfeiting operation is connected to any of the several recent incidents in which suspects tried to spend fake money at local businesses.
Shortly after 6 .am. on Thursday, an officer was conducting a patrol check through the parking lot at Motel 6 North at 1443 Calle Joaquin saw two people sleeping in a parked car and contacted the suspects.
The officer identified the suspects as Fresno residents Michael Crocker, 37, and Melissa Fernandes, 36. Crocker is currently on felony probation from Fresno County.
Officers conducted a probation search and found evidence of methamphetamine, heroin sales and a counterfeiting operation.
Investigators discovered more than $2,000 of counterfeit currency, as well as unfinished counterfeit bills. Likewise, officers seized a printer and computer that investigators believe were being used to print counterfeit cash.
Officers arrested Crocker on two counts of possession of a controlled substance for sales and a charge of forgery. Fernandes was arrested for forgery.
Both Crocker and Fernandes are currently in San Luis Obispo County Jail. Crocker remains in custody with his bail set at $500,000, while Fernandes' bail is set at $20,000.
Over the past couple months, there have several incidents in which individuals tried to spend counterfeit money at local businesses. Most of the incidents took place in San Luis Obispo, while at least one occurred in Atascadero.
Descriptions of suspects who tried to spend counterfeit money have included a white female in her late 20s or 30s; a Hispanic woman in her mid to late 20s; and a Hispanic man in his 20s. In each case, the suspect fled after trying to spend counterfeit cash.