Another felony charge against John Wallace
June 6, 2017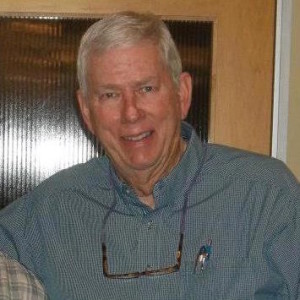 By KAREN VELIE
Criminal charges are stacking up against John Wallace, the latest for an alleged conflict of interest while he was the general manager of the Avila Beach Community Services District. Wallace, 73, was already facing two felony and two misdemeanor conflicts of interest charges related to his administration of the South San Luis Obispo County Sanitation District.
In 2010, CalCoastNews exclusively reported on accusations that Wallace had been funneling millions of dollars from the sanitation district to his private engineering company without proper oversight.
Following CalCoastNews lengthy investigation and reporting on Wallace, in 2010 the San Luis Obispo Grand Jury determined Wallace had a conflict of interest in his administration of the sanitation district.
During the 2009/2010 fiscal year, the grand jury report says Wallace and the Wallace Group received $836,000 for administrative and engineering services. At a similar size plant in Paso Robles, those costs ran under $200,000 during the same period.
Nevertheless, district board members were critical of CalCoastNews' reporting and the grand jury's findings.
In 2015, the the sanitation district hired Carl Knudson of Knudson & Associates who confirmed conflict of interest allegations and asked the sanitation district board to send his report to criminal investigators.
On March 4, 2016, the sanitation district sent the SLO County District Attorney's Office the Knudson report and asked county prosecutors to investigate the allegations of criminal misconduct.
Wallace has done work for multiple public agencies including Los Osos, Arroyo Grande, Oceano, Morro Bay, Grover Beach, Atascadero, Cuesta College and San Luis Obispo County which awarded him a new contract last month. In January, Wallace was charged with two felony and two misdemeanor counts.
Wallace is scheduled for an arraignment hearing at 8:30 a.m. on Wednesday.