Fired SLO police officer loses latest bid to get job back
June 29, 2017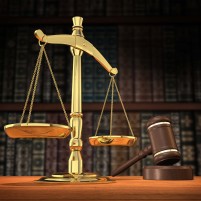 By KAREN VELIE
A former San Luis Obispo police officer who was fired from the department in 2014 appears to have lost his latest bid to get his job back, according to a tentative ruling issued June 28.
In 2016, Kevin Waddell filed a lawsuit against the City of San Luis Obispo that challenged his termination for dishonesty. Waddell argued that the evidence against him was not sufficient and that his termination was "an abuse of discretion."
Waddell's troubles began on Feb. 22, 2013, after he responded to the intersection of Orcutt Road and Johnson Avenue. An Arroyo Grande woman had crashed her Bentley while under the influence.
At the scene, Waddell borrowed a screwdriver from a tow truck driver. Waddell then used the screwdriver to remove a wheel cover and several emblems from the Bentley.
Sgt. Chad Pfarr spotted Waddell removing the emblems, but because it was Pfarr's first "call out" as a supervising sargent, he thought his officers were playing a joke on him.
However, as Pfarr was leaving, he noticed Waddell sticking the car parts in an evidence bag. Pfarr then called Waddell and ordered him to put the car parts back, according to the ruling.
Waddell then placed the car parts on the floorboard of the Bentley, took a photo and texted the shot to Pfarr. Later that day, Pfarr reprimanded Waddell for his actions.
On Oct. 19, 2013, Pfarr sent Waddell a text message asking why he hadn't shown up for an 11 a.m. shift. Waddell, who arrived at work at 11:35, said Lt. Jeff Smith had given him permission to arrive late so that he could attend his daughters dance recital.
Smith said he hadn't spoken with Waddell about being late for work.
Following an investigation, on Sept. 9, 2014, then Chief Steve Gesell terminated Waddell for knowingly making a false statement, arriving late for work and engaging in conduct that was detrimental to the department's reputation.
Courts have upheld the right of government agencies to penalize workers whose conduct harms the ability of the agency to deliver services to the public. The most famous example took place in New York City where two firefighters and a police officer dressed in blackface to take part in a Labor Day parade. The three appealed their firing and a federal circuit court of appeals panel ruled against them. The three-judge panel said that where employees' jobs were tied to working with the public, their conduct that would erode public trust and cooperation could be terminated.
After losing a hearing and an appeal to the SLO City Council, Waddell filed a lawsuit on Oct. 12, 2016, claiming the city erred in terminating him. In his tentative ruling, San Luis Obispo Superior Court Judge Charles Crandall found for the city in terminating Waddell.
"It is sad but true that little lies can get public servants, especially police officers, in big trouble. That is unfortunately what happened here," Crandall said in his tentative ruling. "A series of falsehoods about reporting for duty in a timely fashion, combined with other misconduct, ultimately led to a dismissal. The writ of mandate is denied."