Alamo Fire scorches 23,867 acres
July 9, 2017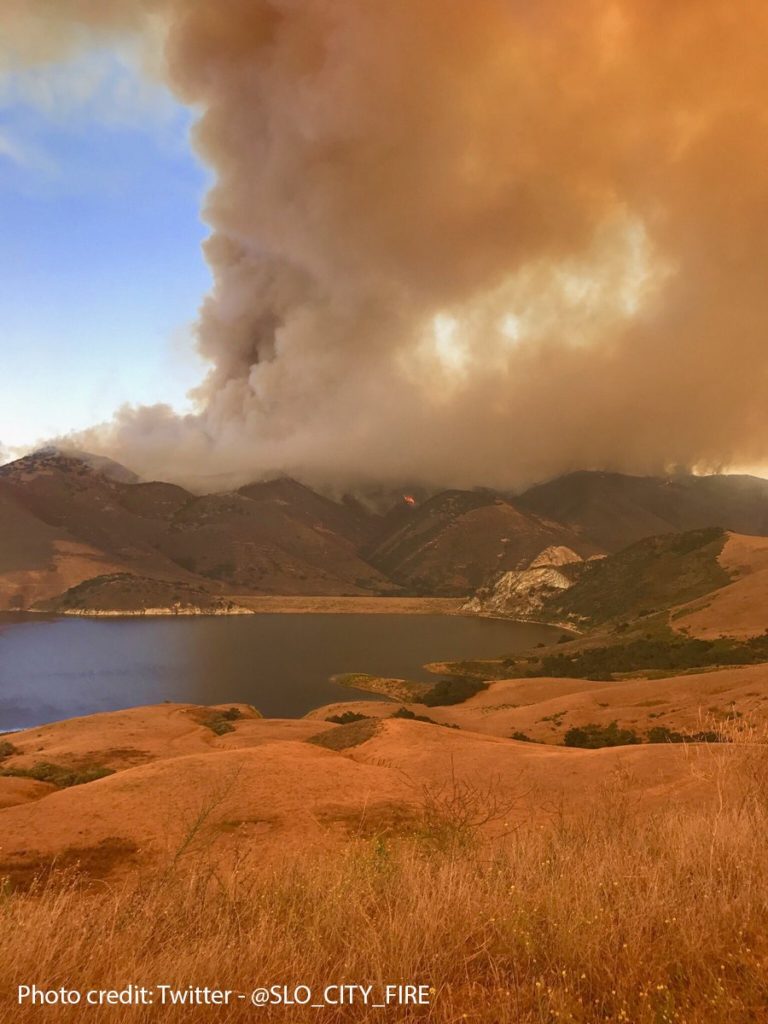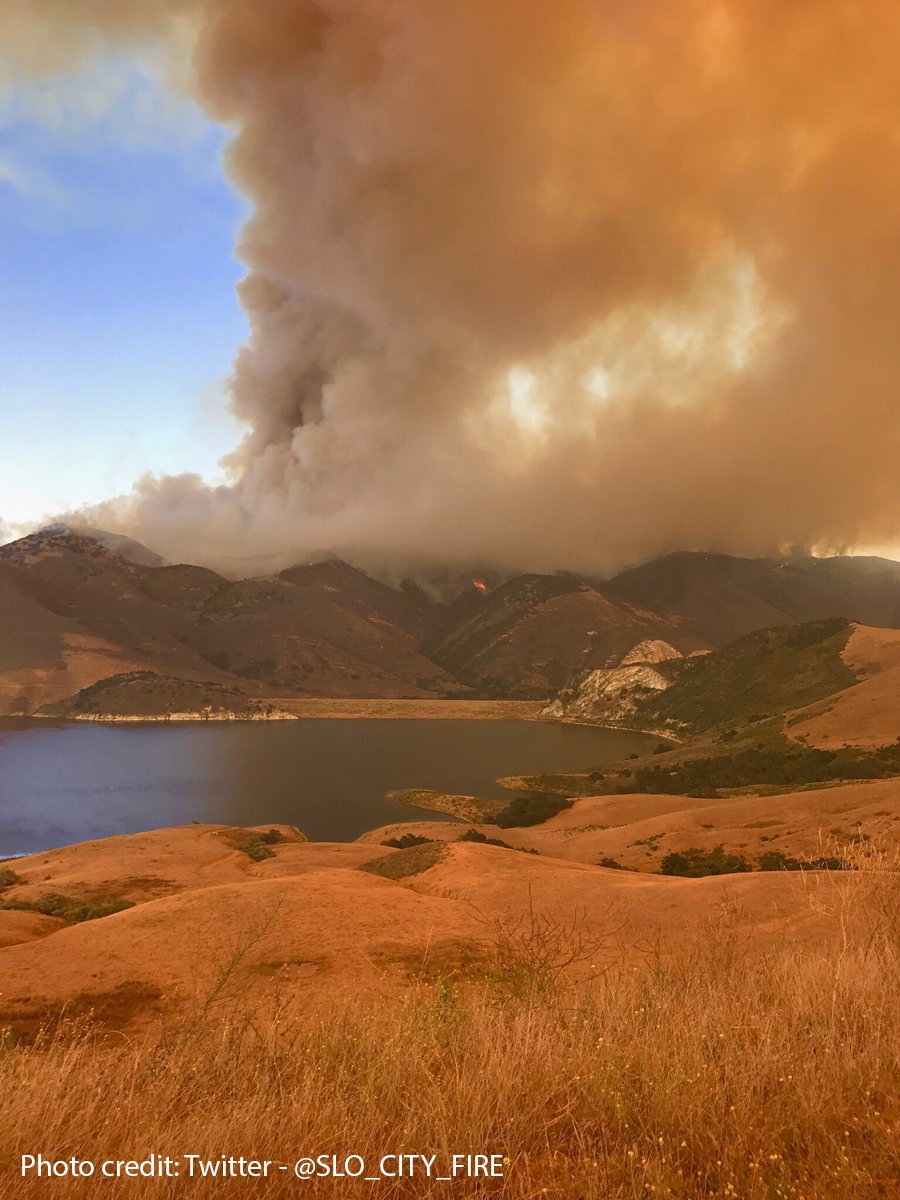 The fast moving Alamo Fire has scorched 23,867 acres and is 10 percent, according to a Sunday morning report from Cal Fire.
The fire ignited Thursday afternoon off Highway 166 near the Twitchell Reservoir in San Luis Obispo County. It is currently burning in Santa Barbara County, but could move back into San Luis Obispo County depending on the winds, according to Cal Fire. Northwest winds are expected on Sunday afternoon.
Currently, 200 structures are threatened including the Santa Barbara County radio structure on Tepesquet Peak.
A mandatory evacuation order has been issued for Tepusquet Road south of Blazing Saddle to Santa Maria Mesa Road, White Rock Lane and Colson Canyon.
The fire has been growing rapidly because of high temperatures, gusty winds and low humidity. There are more than 1,000 firefighters battling the blaze.