KPRL drops Paso High football games
August 10, 2017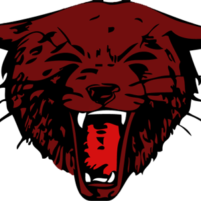 A financial dispute has brought to a halt a 50-year tradition of North County radio station KPRL broadcasting Paso Robles High School football games. [Cal Coast Times]
In June, Paso Robles Joint Unified School District Superintendent Chris Williams decided to begin charging radio stations $100 to broadcast Bearcat football games. Williams then asked KPRL and KJUG to place bids in a sealed envelope in order to gain press box access.
Williams said failure to submit a bid by June 27 would result in fees of $1,000 per game. Neither KPRL nor KJUG placed a bid.
Rather, KPRL opted to broadcast Templeton High football games, and KJUG decided to carry Atascadero High games. As is the case elsewhere in San Luis Obispo County, neither Atascadero nor Templeton High School charge radio stations to broadcast football games.
The Paso Robles superintendent said his decision to initiate a bidding process was prompted by KJUG showing interest several years ago in broadcasting Bearcat games and using the press box to do so. Williams said he is now considering having Paso Robles High livestream its games.