Paso Robles man pleads no contest to sexually molesting young girl
August 10, 2017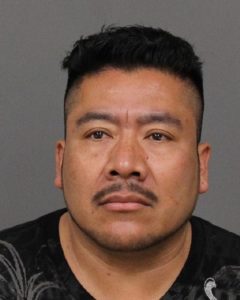 A Paso Robles man who stood accused of sexually molesting a young girl over a period of about three and a half years pleaded no contest to several molestation charges. Gustavo Perez-Medina now faces a total of 16 years in prison. [Tribune]
Perez-Medina, 40, pleaded no contest to charges of sexual penetration of a victim under 14 years old, oral copulation with a victim under 14 years and committing a lewd act with a child under 14 years. In all, Perez-Medina pleaded no contest to five counts, but prosecutors dismissed dozens of other charges.
According to the criminal complaint, Perez-Medina's victim was 8 years old when the sexual abuse began in 2013. The molestation continued until this March.
Officers arrested Medina later that month. Perez-Medina has since remained in San Luis Obispo County Jail with his bail set at $100,000.
Perez-Medina's sentencing is scheduled for Sept. 6.