Fraudulent Facebook and Twitter scheme lands Montecito man in jail
February 8, 2018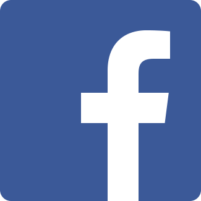 FBI agents arrested a Montecito resident on Wednesday for allegedly running several fraudulent investment schemes, one related to Facebook and Twitter stock. [Cal Coast Times]
Efstratios "Elias" Argyropoulos, 71, operated two Santa Barbara investment services firms – Prima Capital and Prima Ventures – and engaged in two fraudulent schemes by soliciting investments in companies such as Facebook and Twitter, as well as investments in a fictitious estate settlement, according to the 21-count indictment unsealed after his arrest
In the first alleged scheme, Argyropoulos told clients their funds were used to purchase securities, including pre-IPO shares of Facebook and Twitter. Instead of purchasing the stocks, Argyropoulos allegedly diverted the investor funds for other uses, such as day-trading in stocks unrelated to the promised investments and personal expenses, such as his mortgage, car payments and casino debts. From Oct. 2010 through Oct. 2015, Argyropoulos solicited $4,947,360 from investors victimized in this scheme.
In the second scheme, Argyropoulos allegedly marketing shares in an investment known as the "Laurence Miles Giant Estate Settlement," which was also called the "Laurence Miles Trust." Argyropoulos falsely told investors that the beneficiary of the Trust was a very ill woman who needed medical treatments and was the heir to a large estate, which was worth more than $1 billion, according to the indictment.
According to the bogus story, the estate was tied up in probate proceedings, and money was needed to cover the heir's medical expenses. Once the probate proceedings were finished, Argyropoulos allegedly told victims, the assets would become available for transfer, at which point, investors would receive a large return – as much as 1,000 percent. In truth, there was no estate to be settled and no "ill woman" with large medical bills. According to the indictment, Argyropoulos' investors lost over $760,000 in the scam.
In addition, the indictment charge Argyropoulos with eight counts of criminal contempt. These counts allege that Argyropoulos' solicitation of investments in the Laurence Miles Trust violated the terms of an injunction that Argyropoulos consented to in a suit brought by the Securities and Exchange Commission, which was based on the fraudulent Facebook and Twitter scheme. The injunction prohibited Argyropoulos from selling fraudulent investments and acting as an unlicensed broker.
If convicted of the 13 fraud charges in the indictment, Argyropoulos would face a statutory maximum sentence of 20 years in federal prison for each count. There is no statutory maximum sentence for the eight contempt charges.
At his arraignment Wednesday afternoon in United States District Court, Argyropoulos pleaded not guilty, was ordered released on a $300,000 bond, and was ordered to stand trial on March 20.