SLO County hit with another jail death lawsuit
May 5, 2018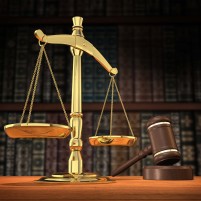 The family of a 60-year-old man who died in the San Luis Obispo County Jail in April filed a lawsuit Friday against San Luis Obispo County alleging negligence that resulted in death.
Kevin Lee McLaughlin died of a heart attack on April 13, 2017. He had asked to go to the hospital about 45 minutes before he was found dead. His request was denied.
"Kevin's (McLaughlin) medical problems worsened because defendants failed to provide proper medication and denied timely and professional medical treatment to Kevin, including transfer to a local hospital for more specialized and acute care," the lawsuit filed by attorney James McKiernan says.
At around 2:30 a.m. on April 13, McLaughlin complained of shoulder pain, including numbness and tingling. "I'm clammy. I need to go to the hospital," McLaughlin told jail personnel, according to the corner's report.
McLaughlin also complained that it felt like "an elephant was sitting on his chest."
Jail personnel sent McLaughlin back to his dorm room with plans to have him see a doctor later that morning, according to county records.
The lawsuit alleges that poorly trained county staffers ignored the signs of a heart attack even though they were aware of McLaughlin's medical issues.
"Defendants willfully and intentionally ignored Kevin's well-known heart attack warning signs for unknown reason by, among other things, having jail inmates treated by unqualified and/or ill-trained medical and non-medical personnel, by not providing diagnosis and care from a qualified medical doctor, by having inmates' prescriptions ratified and rubber stamped after being dispensed to an inmate and by refusing to transfer jail inmates to a local hospital for more specialized and acute treatment when needed – and, in Kevin's case, in order to prevent a heart attack," the lawsuit says.
McLaughlin had been in custody since his arrest on Jan. 23 for assault with a deadly weapon, after he pushed a chair across the floor at his mother following the death of his brother. At the time of his death, McLaughlin had already been convicted of the charge. He was scheduled to be sentenced on May 11 and would have received 180 days in jail and probation.
After he was jailed, McLaughlin asked for the same medications he took for high blood pressure, depression and pain, according to jail medical records. County doctors prescribed him some of the same medications.
But three days after his arrest, Dr. Kristopher Howalt prescribed McLaughlin 1,200 mg of Ibuprofen a day. On Feb. 14, 2017, Howalt increased McLaughlin's dose to 1,600 mg a day. At the time of his death, McLaughlin was still taking 1,600 mg of Ibuprofen a day, according to jail records.
In 2005, the FDA issued a warning that Ibuprofen increases the risk of heart attacks and should be used only for short term in small doses for people with heart disease. That warning was strengthened in July 2015 saying that it is best for people with high blood pressure to avoid taking Ibuprofen at all.
McLaughlin was one of three inmates who died in county custody in 2017. The county paid the family of Andrew Holland a $5 million settlement following his death. The family of Russel Hammer filed a wrongful death lawsuit last month.
Following McLaughlin's death, several critics of Sheriff Ian Parkinson's management of the jail reported allegations of abuse and neglect to the SLO County Civil Grand Jury. The grand jury has since issued a report blasting the sheriff, as well as the county health director, and stating that a lack of oversight continues to plague the jail.
County officials said they plan to aggressively fight the McLaughlin family lawsuit.