Train crashes into tanker truck near Guadalupe
August 24, 2018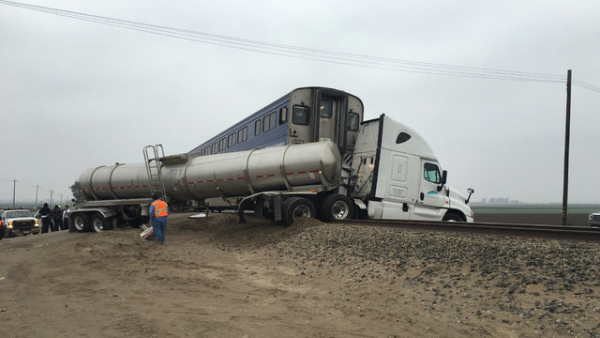 An Amtrak train collided with a tanker truck Friday morning south of Guadalupe, causing long delays for passengers traveling by rail on the Central Coast. [Cal Coast Times]
At about 7:40 a.m., Train 774 collided with a tractor trailer truck that was reportedly hauling fertilizer. The tanker truck became stuck on the railroad tracks.
There were no reports of any fertilizer spilling. Likewise, there were no reports of any injuries as a result of the collision.
Pacific Surfliner announced the crash is causing lengthy delays and impacting trains to and from San Luis Obispo. Replacement buses are taking passengers from the train involved in the crash to Santa Barbara.